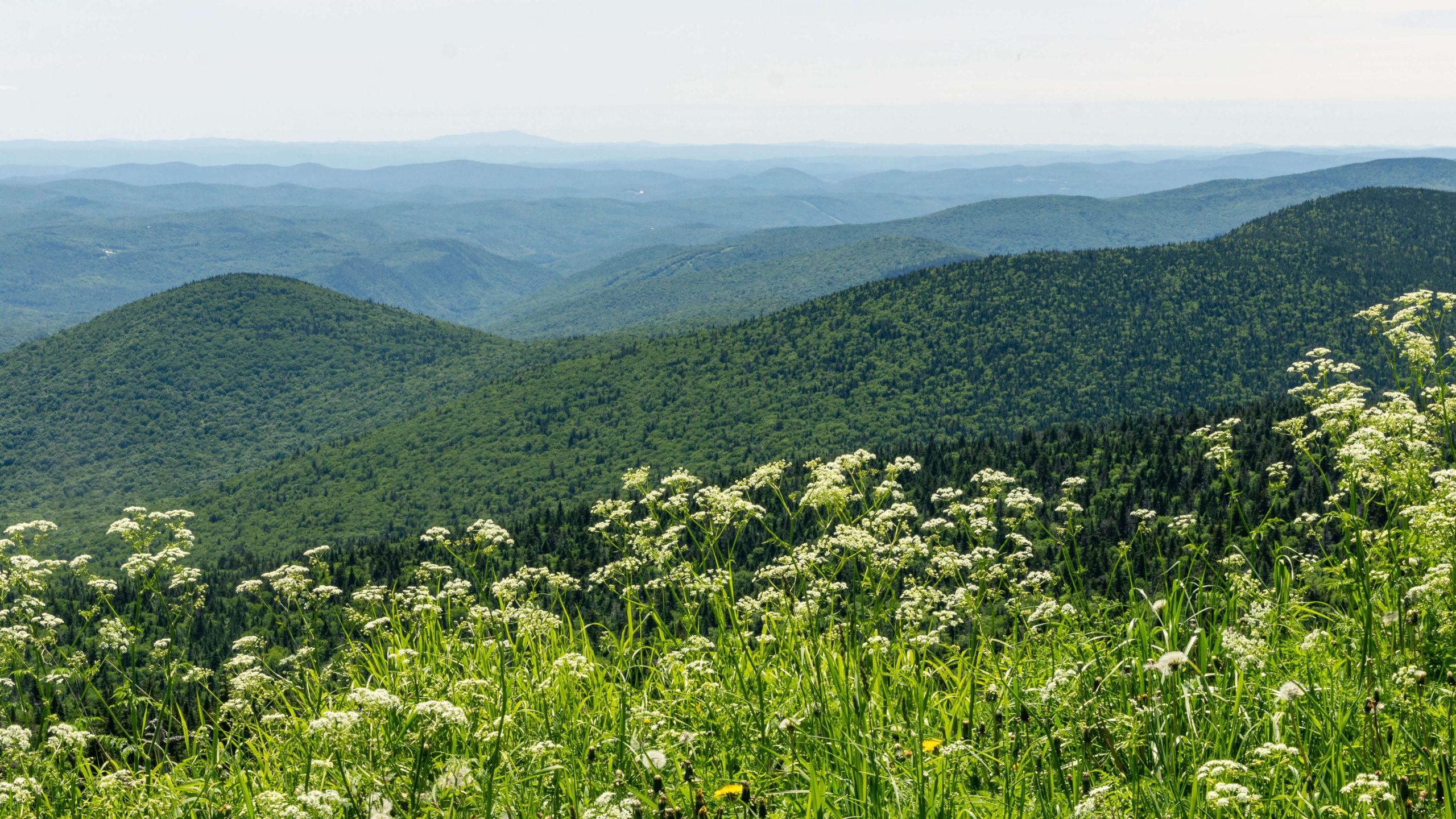 Looking for the best hikes to do in Woodstock, Vermont? A quintessential New England town surrounded by the Green Mountains, a quaint downtown, and hiking just steps away!
And with Vermont's second tallest mountain nearby, Woodstock is the perfect destination for your next hiking trip.
📝In this post, I go over all of the hikes we covered in one weekend of staying at the Woodstock Inn and Resort so you can plan your next Vermont hiking trip here. And don't worry, you don't have to do as many as we crammed into a 2-night stay. 😉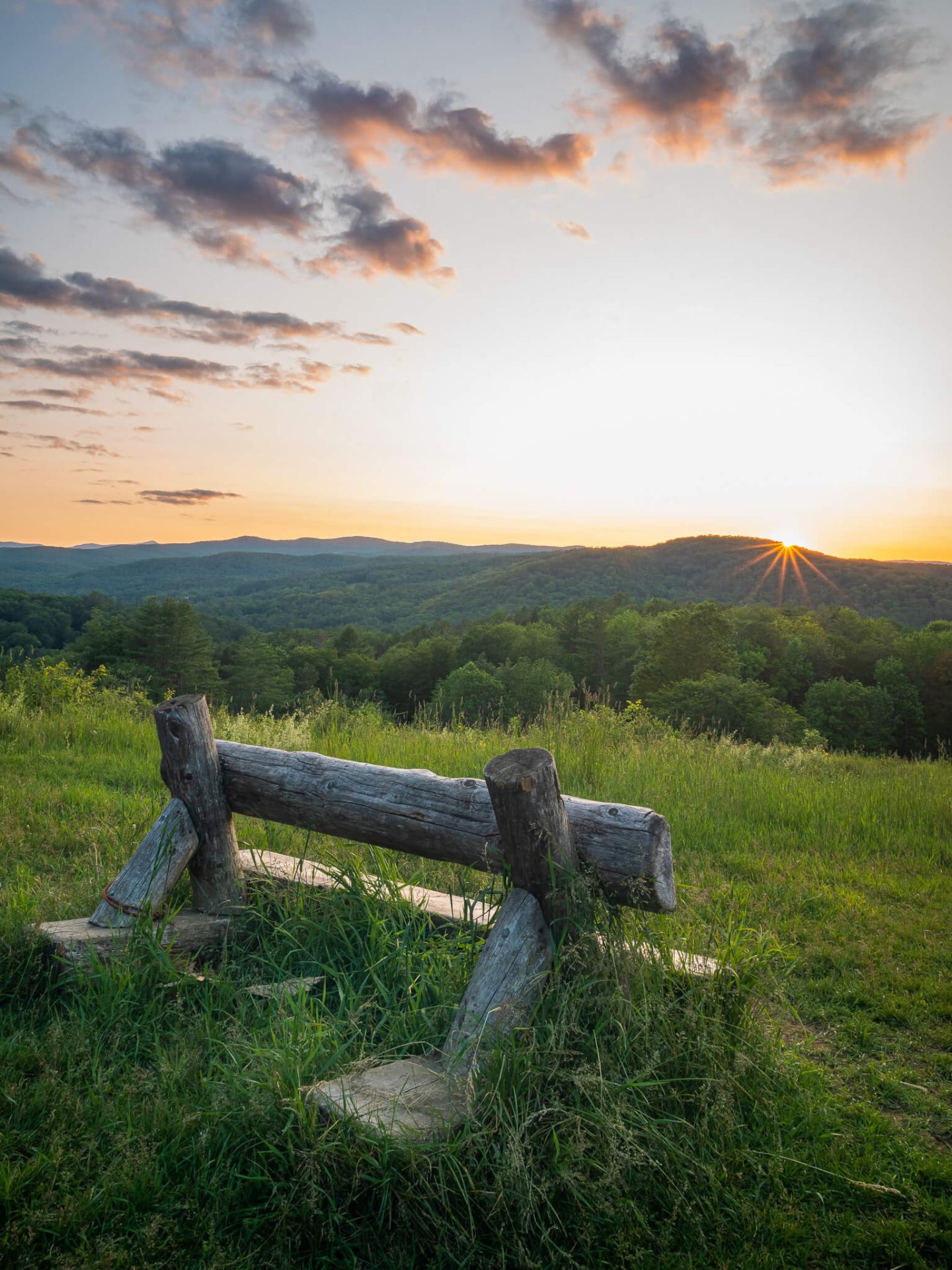 With how charming Woodstock is, I wouldn't be surprised if you feel more of a pull to enjoy the Inn and town than the mountains! ⛰But I trust you'll be able to find the perfect balance of both here. 😍
Why choose Woodstock, Vermont, for your New England hiking getaway?
Woodstock has everything you would picture a Vermont town to have.
Covered bridges, beautiful hundred-year-old buildings and houses in pristine condition while maintaining original character, and a scenic green surrounded by blocks of boutique shops and cafes. All inviting you to come in! ☕️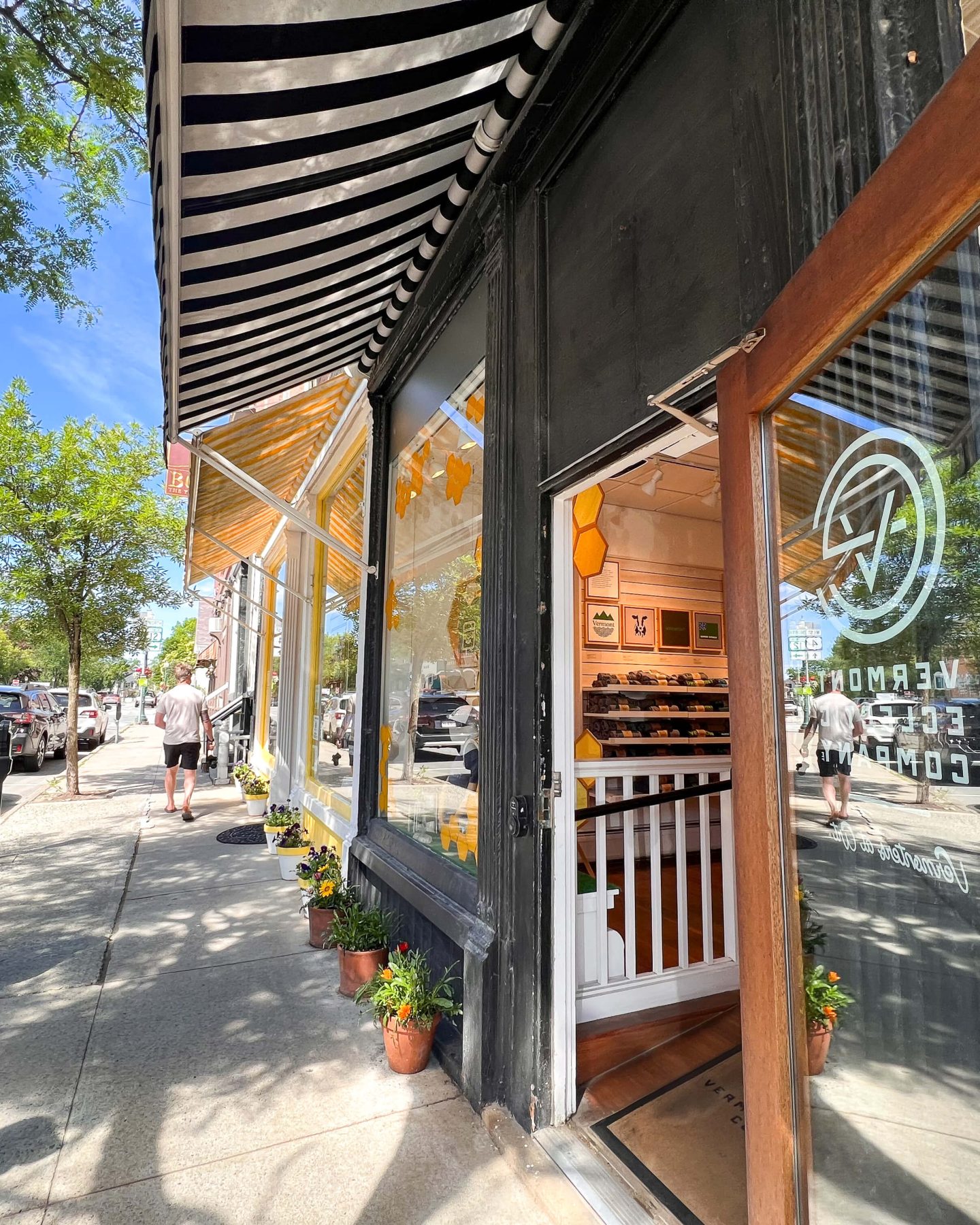 It's like a photo of a Vermont town from 100 years ago brought to life!
Along the idyllic sidewalk streets, you'll find "small, locally-owned markets, and eclectic, independent retail stores that carry a large variety of household staples, boutique items, and hard-to-find goods for anyone on your list." woodstockvt.com
Where to stay for your Woodstock, Vermont, getaway?
At the center of town is the inn of all inns, the stay of all stays! It's a place that will have your jaw on the floor from the minute its front doors are opened for you.
A place that will bring a smile to your face when you think of it because it'll be one of the best you can remember!
That place is the Woodstock Inn and Resort and in addition to being a luxurious yet charming inn (somehow it's both!), it is surrounded by hikes both big and small waiting to be discovered. 🥾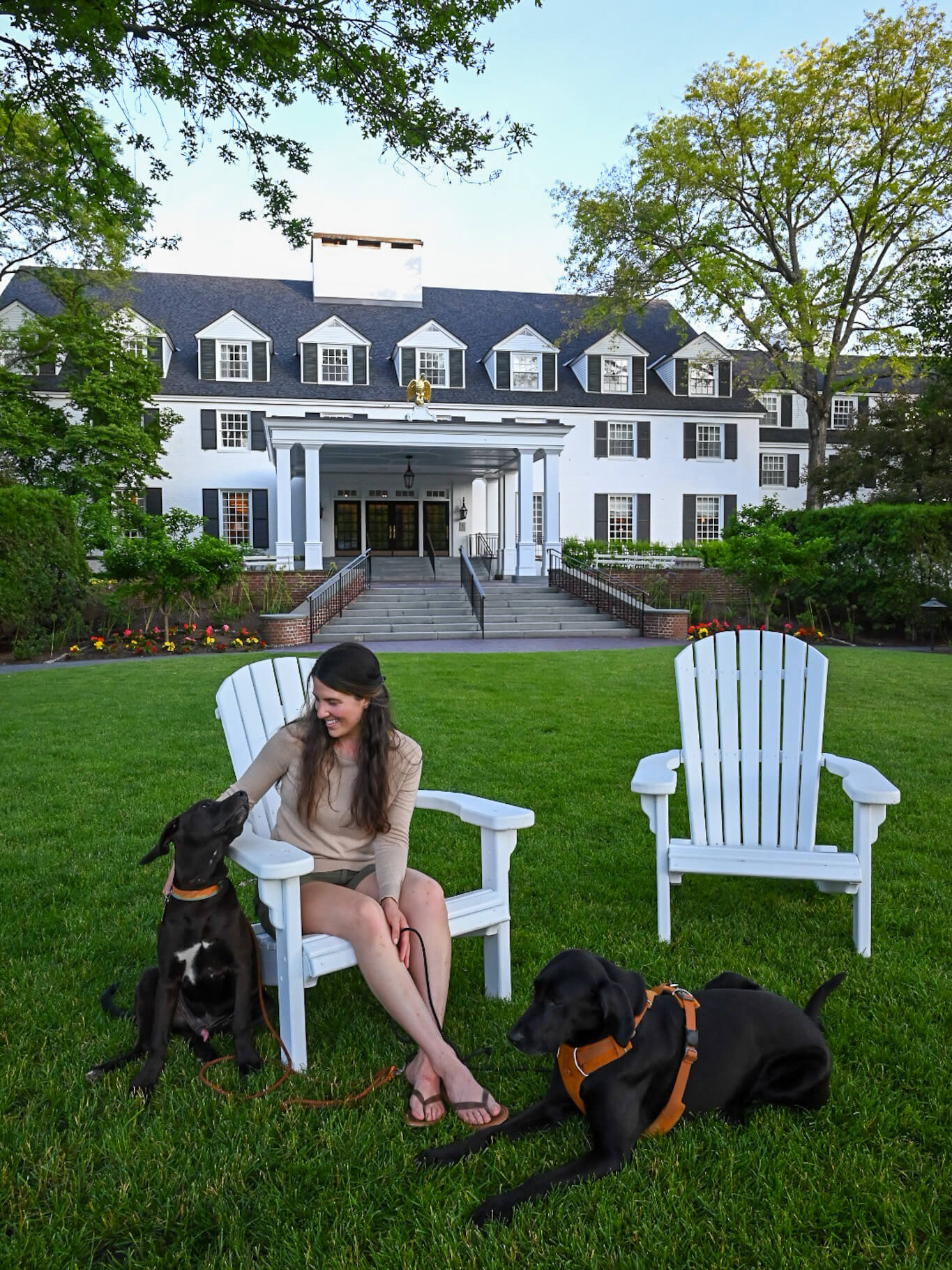 ⛰6 of the Best Hikes to Do in Woodstock, Vermont⛰
1. Mount Peg Loop, Woodstock, 1.3 miles, 341 ft elevation gain, Easy/Moderate
Walk right outside the back gate at the Woodstock Inn to head to this trail, no driving necessary!
From the back of the Woodstock Inn, exit out of the white gate or back parking lot onto Cross Street. Walk left down Cross Street then take a right onto Goff Avenue. After just a couple hundred feet you will see the trail sign for Mount Peg on your left.
There are a couple of little trails in here so take a picture of the map on the trail sign in addition to having the AllTrails link (linked above in the title) on your phone. If you bear right at the first fork and bear right at the next one you'll make it to the top!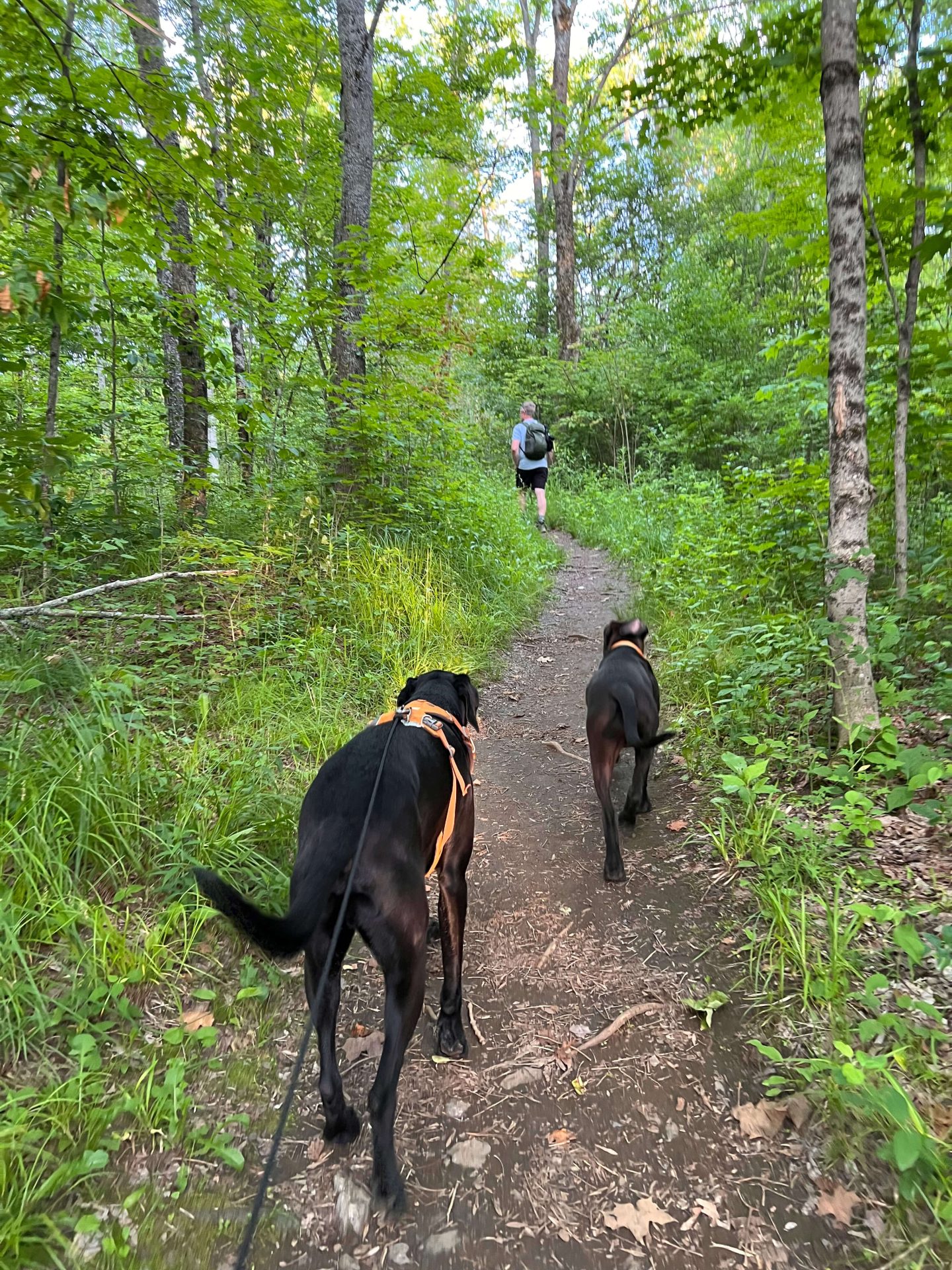 Part of the Marsh-Billings-Rockefeller National Historic Park, this hike is perfect for sunset as it faces west and gives wide-open views of the Green Mountains and the town of Woodstock.
Just a five-minute drive from the Woodstock Inn is Mount Tom which is also part of the Marsh-Billings-Rockefeller Park.
If you look at the AllTrails map of this hike (linked in the title above) you'll see the zig-zag path going up the mountain. This is a good thing!
Instead of walking straight up you will do what's known in the hiking world as "switchbacking". It allows you to get up steeper elevations more gradually by going back and forth versus straight up!
This is a great hike for sunrise as it faces east and looks down on the town of Woodstock.
There are almost 30 miles of hiking trails and carriage roads here in the park so be sure to check out the Marsh-Billings-Rockefeller Park website for detailed maps and more hikes to do here!
At just a 20-25 minute drive from Woodstock, you will love the views from this tower lookout hike that also overlaps with the Appalachian Trail!
This trail felt a bit harder than I thought it was going to be. It could've been the fact that at this point we were only 2 nights and 4 hikes into our stay. 🥴
There's nothing technical about this trail but it has a decent amount of elevation (almost 600 ft) in just over a mile so it will get your heart pumping as you walk up.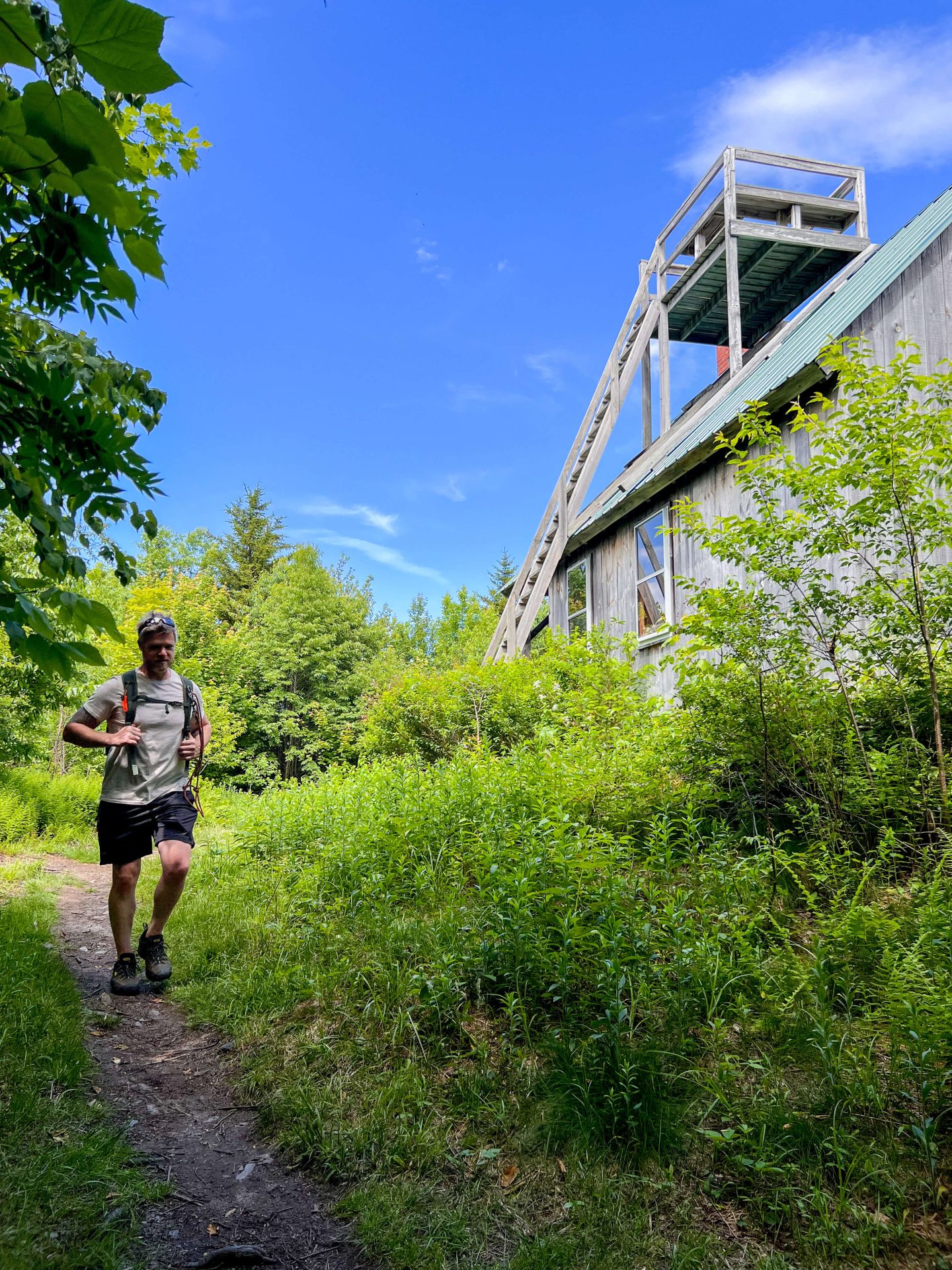 ❗️🌟Inside tip: To navigate to the correct trailhead from the AllTrails link in the title above, click the 'Directions' icon on the left and then select 'Open Apple Maps'. Do not navigate via Google Maps as it will take you to the wrong location. 🙂
4. Killington Peak Loop, Killington, 4.1 miles, 1,600 ft, Hard
If you're looking for a more challenging hike during your stay then take the 30-minute drive to hike up Vermont's second highest summit! At 4,229 feet, Killington Peak is one of Vermont's five mountains above 4,000 feet.
It's worth the short drive and effort for the views at the top and to check one of VT's high peaks off your list. ✅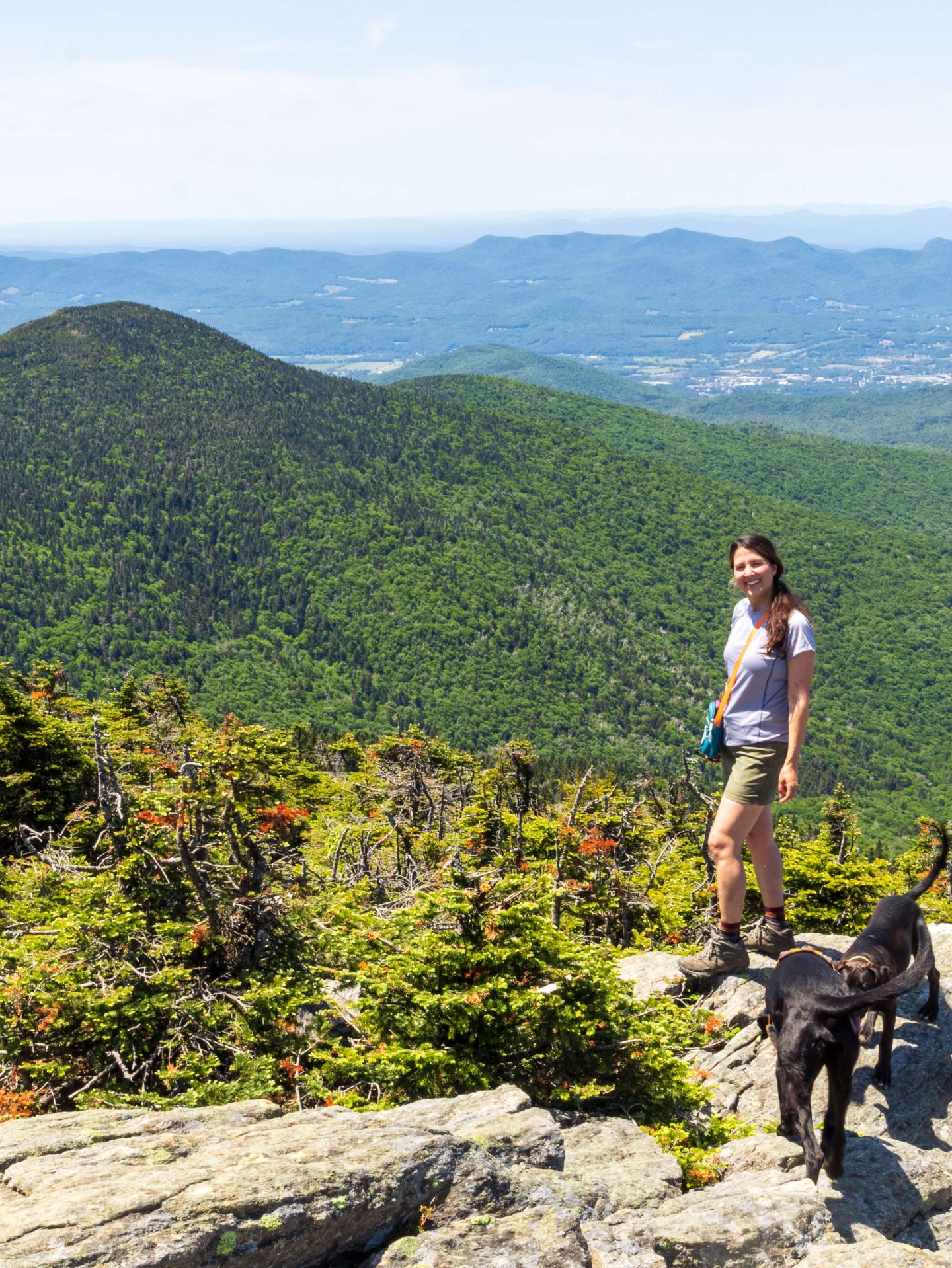 While this trail is rated 'Hard' keep in mind that you'll be walking along service roads used for the ski season. In the summer and fall it's a super wide gravel path that winds its way up the mountain.
So, yes, it is tough in the sense that it will feel like you are walking uphill on a treadmill for about one to two hours. 🥴
But there is nothing technical about this trail. No scrambling (climbing using your hands) is required for this mountain top.
That's what makes Killington the perfect choice for the average hiker who wants a challenge and true mountain views.
The best route up Killington:
I suggest doing this loop counterclockwise. 🔁 Head right from the parking lot to the trail instead of left and take the service road (labeled as the "C" trail) up and then "E" down. You can also walk back down the service road which is what we did.
My favorite views are those on the way back down the trail (if you take the service road down). You finally get to see what was behind your back on the way up! ⛰
Around every bend on the way back down, you'll see the Green Mountains sprawled out before you. A lush green carpet in summer and multi-colored leaves in the fall.
There are other little trails and narrower roads that shoot off from the main service road so have the AllTrails map downloaded or handy to ensure you stay on the right path. 🙂
Another bigger hike option near Woodstock: In addition to Killington, another bigger mountain in driving distance from Woodstock is Mount Ascutney, a tough 5+ mile hike with amazing views. Located just 16 miles and 23 minutes south of Woodstock, this would be a fun one to do next time on the way up to Woodstock or on the way home to Connecticut.
The deepest gorge in Vermont, the Quechee Gorge has been nicknamed "Vermont's Grand Canyon". Quechee Gorge is just 20 minutes from the Woodstock Inn and if you are coming up from Connecticut like I was, it makes for a great place to stop and stretch your legs before you arrive.
This is a super simple walk along gravel paths that wind down to the gorge which is about 163 feet deep.
You'll park and start this hike from the Quechee Gorge Visitor Center. Walk behind the Visitor's Center to begin the path and check out the trailhead sign.
I haven't been inside yet but the Visitor's Center is open 7 days a week from 9-5.
You'll walk about 0.2 miles downhill until you link up with the wide gravel path (take a left here!) that leads you down to the bottom of the gorge and the water.
You'll get to the Ottauquechee River which flows through the bottom of the gorge and from here you can carefully walk on the rocks by the water and catch a glimpse of the Route 4 bridge going across the gorge.
I have seen people swimming here in warm weather and imagine it gets pretty crowded here in the summer when it's hot!
When you're done taking in the water views and splashing around you'll head back up the way you came. If you want to walk more then instead of taking the right off the main trail to get back to Visitor's Center you can continue straight and walk another half mile until you get to Dewey's Pond. The trail for both Quechee Gorge and Dewey's Pond is 2 miles in total and linked here.
As mentioned earlier, this National Park has over 30 miles of trails and several of them can be accessed within walking distance from the Inn!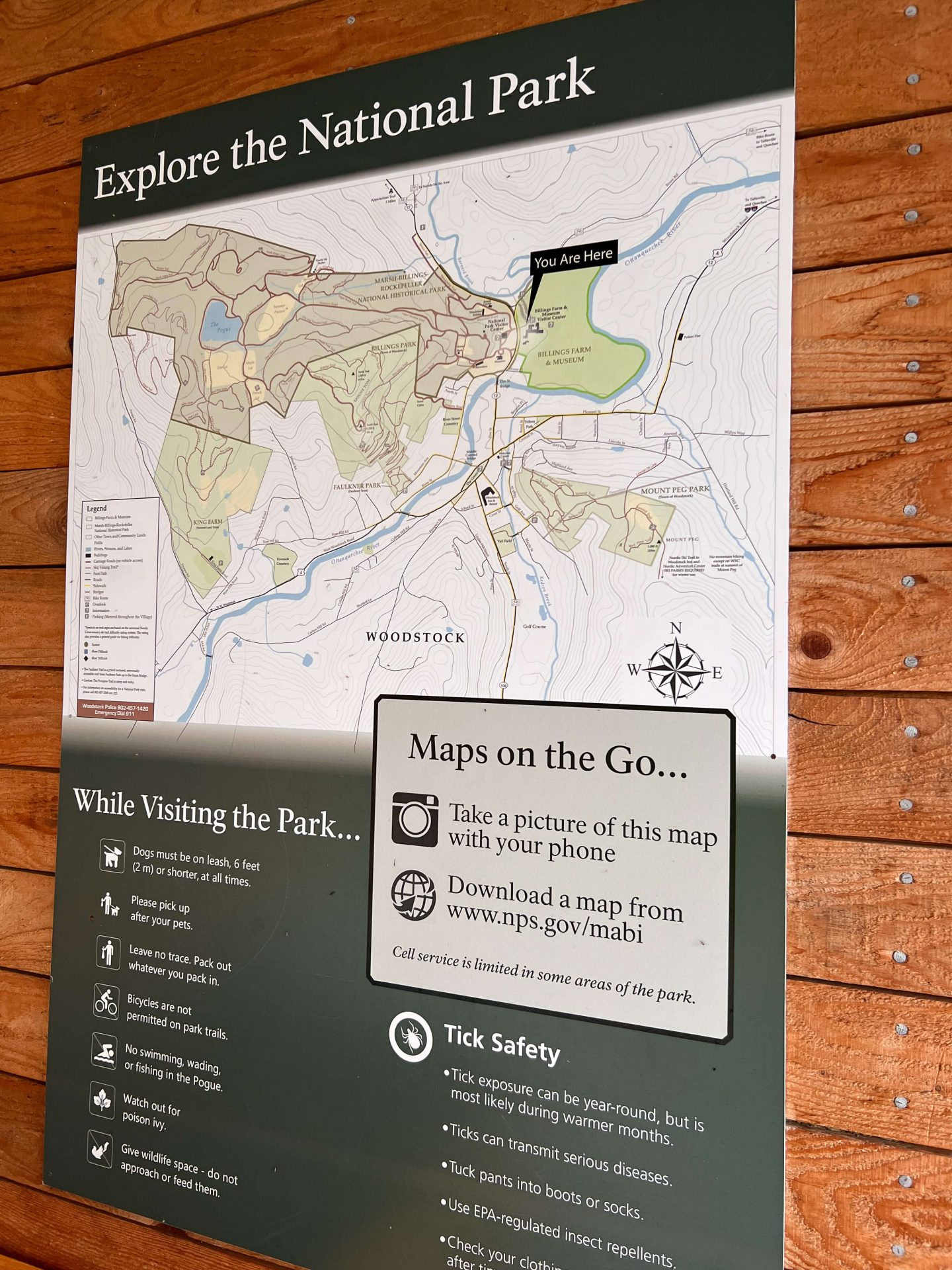 "Woodstock has an extensive network of over 30 miles of trails that connects the National Park to other public lands and the village of Woodstock. The trails can take you from the historic center of Woodstock, across meadows and woodlands, through the National Park, and up to scenic vistas overlooking valleys, villages, and rural countryside." nps.gov
I wish I had a chance to try more of the trails here like the Pogue or the Precipice Trail. It would be a ton of fun to get coffee in town or from the Inn and walk right to one of these trails, even if there is no big view at the top.
🌟More about the Woodstock Inn & Resort!🌟
With origins beginning in 1793, and known separately by the names "Richardson's Tavern" and
"The Eagle Hotel" the Woodstock Inn was established in 1892 and boasts 142 magnificent rooms today. A Rockefeller "RockResort", the Inn owns a legacy that's deeply rooted in the Woodstock community and is cherished for its preservation of New England history, heritage, and elegance.
There are lots of rooms to choose from and multiple areas in and outside of the Inn to relax, read, and enjoy yourself in between your adventures. (Click here to check availability and prices for the Woodstock Inn!)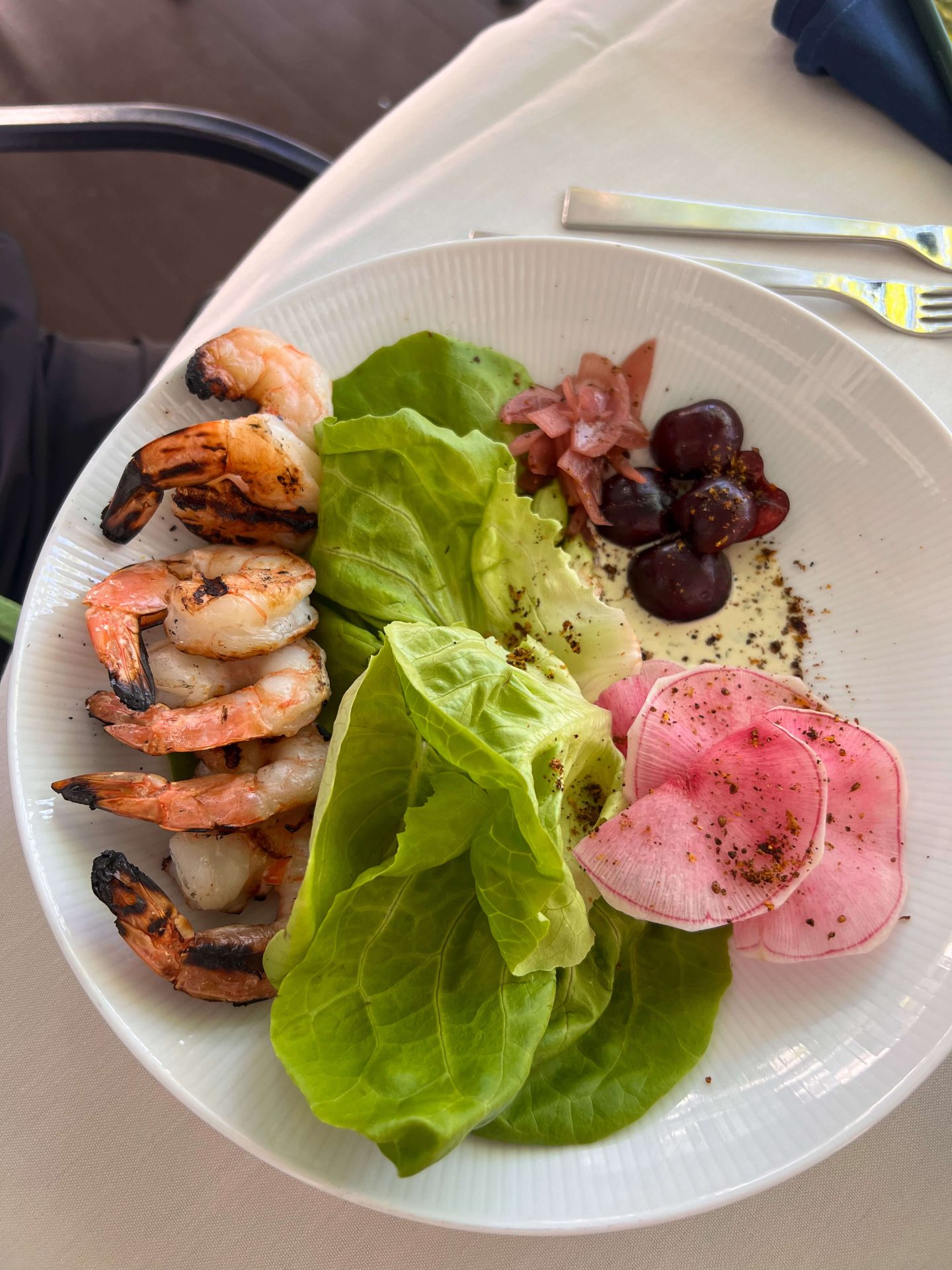 When you wake up, coffee, pastries, an amazing oatmeal station, and a full breakfast (if you want it) will be waiting for you.
And when you get back from a morning or afternoon hike there are multiple restaurants within the Inn to choose from.
I love their emphasis on local ingredients, some even from their farm down the street, Kelly Way Gardens, which you can walk to from the Inn to see what they're growing! 🥬
Should you plan a hiking trip to Woodstock, Vermont?
Absolutely! I loved the mix of both shorter and longer hikes and trails here. There is so much to choose from and all so easily accessible from the Woodstock Inn or downtown Woodstock
A morning hike up Mount Tom for sunrise (or whenever you get up) gave us the rest of the day to relax at the Inn. I loved exploring the little shops and restaurants downtown which lie just one walking block away from the Woodstock Inn.
This isn't a blink-and-miss-it kind of downtown either, there are several streets to peruse and lots of shops, restaurants, and cafes to explore.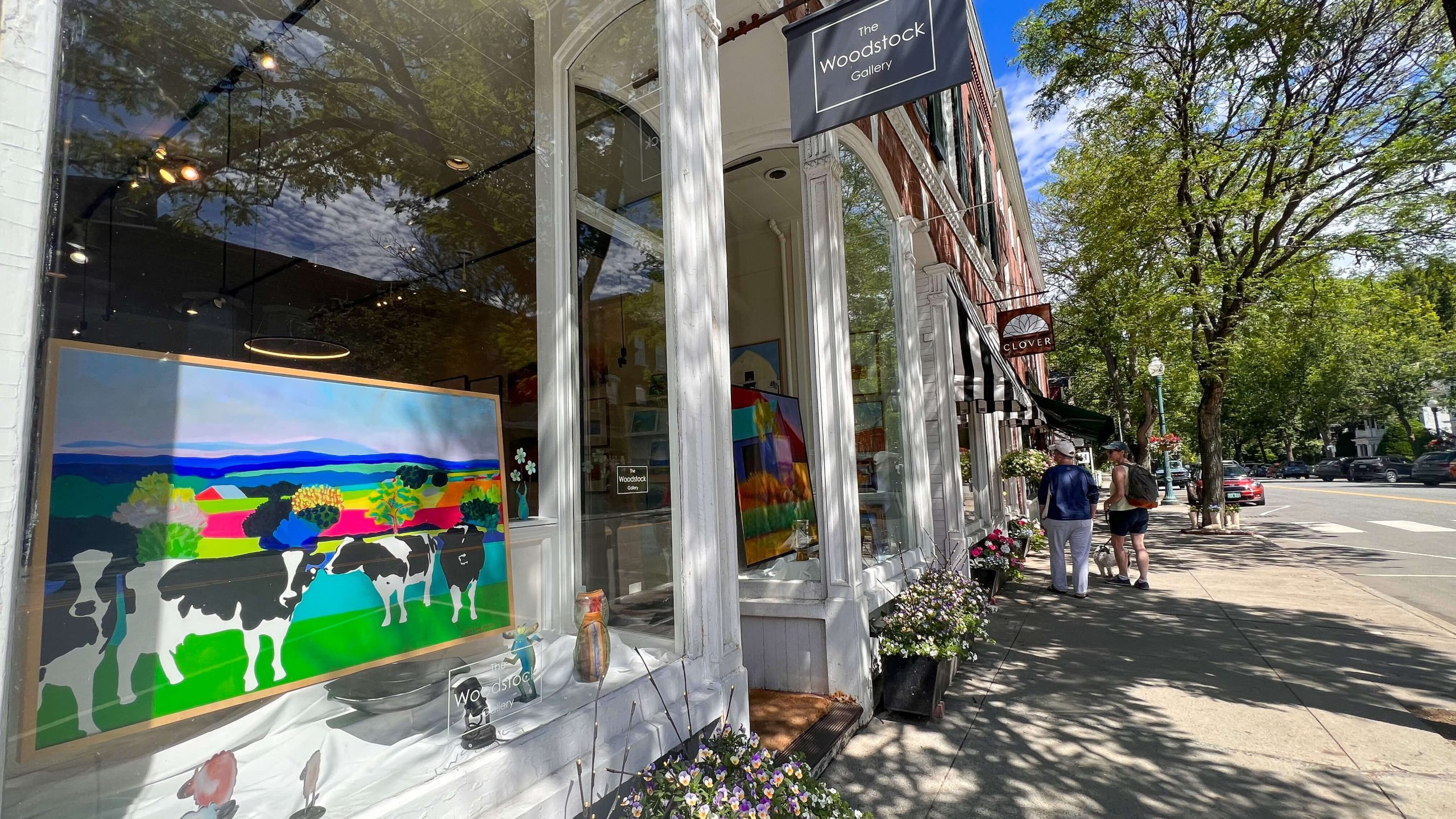 On a day when we wanted more of a traditional all-day hiking experience, we drove to Killington where we got to climb Vermont's second-tallest mountain. As Jared said on the way back down, "Let's go back to the resort, I'm sick of these rocks." 🙂
And that was truly the beauty of this vacation. A combination of an elegant stay surrounded by more dirt paths and trails than you could ask for! 🥾
So, rest assured, you will have enough to do and hike in Woodstock.
And I can only imagine what it all looks like in the fall! 😍🍁
I hope you enjoyed this post all about hiking and staying in Woodstock, Vermont.
To plan and book your stay at the Woodstock Inn and Resort, check availability here!