Wondering what to get an already adventurous guy or one you want to inspire to get outside more?! Even for the experienced outdoor adventurer who has it all, I am confident you will find the perfect adventurous gift for any male hiker or outdoorsman here.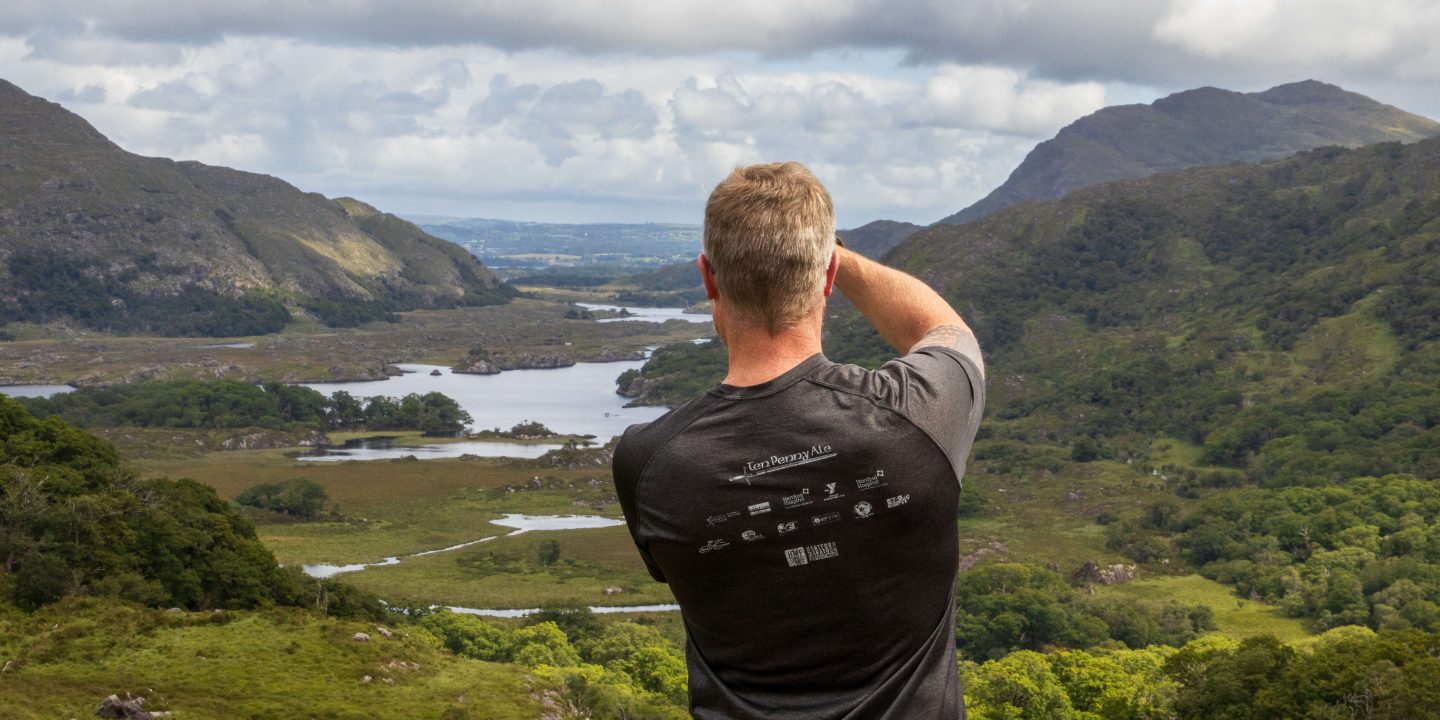 Get a gift to fuel his hiking and outdoor passion. Setting off on the trail, immersing oneself in the rugged timeless beauty of nature, and conquering challenging terrains— is more than just a recreational activity; it's a passion for many men who crave the thrill of the great outdoors.
These outdoor adventure gifts will help with comfort, convenience, or just plain fun outdoors.
You'll find gear that can elevate his outdoor adventure experience in many ways; a Jetboil for coffee/food, a handcrafted wood fire starter, or the most popular wool hiking socks out there.
In this personally curated, tried, and true hiking gear gift list, we've got an array of practical and unique hiking gifts he probably wouldn't think of himself.
Distinguished awards are listed for several items such as 'Top-Rated' on REI or 'Amazon's Choice'. Buy with confidence and know the best of the best outdoor adventure gifts for him have been assembled here.
🎁Outdoor Adventure Gifts for Him Under $25 🎁 (Great Stocking Stuffers!)
1. Waterbottle
You'll need a rugged water bottle (or several) made of stainless steel or other tough materials, built to withstand rough treatment and any outdoor adventure. NALGENE is the leader in this space, for good reason. My favorite is the "flask" style Nalgene bottles because they can be easily fitted in and amongst other gear in his pack. 
2. Iodine Tablets
This is a no-brainer hedge against getting lost on a climb, running out of drinkable water, and ceasing to exist. The rule of 3 is very much at play when out among the elements. The rule being that human beings aren't designed to remain functional without oxygen for 3 minutes, water for 3 days, and food for 3 weeks. So having a reliable, safe way to sanitize drinking water could save your life. Iodine pills will do the trick! Allowing one or two tablets to dissolve in a water bottle and sit for about an hour before drinking.
3. High-Quality Hiking Socks
Insulated socks are essential for comfort and preventing blisters. Moisture-wicking and cushioned options are the way to go for any outdoor adventure. These socks will help his feet stay dry and prevent blistering.
4. Emergency Shelter
Lightweight, rugged emergency shelters like a bivvy sack or an ultralight tent can be invaluable in emergency situations on an outdoor adventure. For how lightweight and compact these are made it's a no-brainer for the guy who enjoys multi-day outdoor adventures. They trap body heat and provide shelter in dire overnight situations.
5. Dry Bag
 These are great for keeping gear and clothes dry during wet hikes or stream or river crossings. Say you slip on some rocks and set sail down some fast-moving white water, you'll want your phone to stay dry and functional so when you finally drag yourself to shore you can call someone to bring you a towel. This is the perfect adventure gift for him that he most likely doesn't have yet needs!
6. Simple Fire Starter Kit
Having but not needing a comprehensive fire-starting kit that includes tinder, waterproof matches, and a fire starter puts an adventurous guy in a much better position than needing one and not having one. UBERLEBEN sets the bar high for very cool, very well-made fire starter kits. An essential item for any outdoorsman and a cool gift for him.
🎁Outdoor Adventure Gifts for Him Over $25🎁
7. High-Quality Hiking Boots
High-Quality Hiking Boots: A solid pair of hiking boots is absolutely essential for any outdoorsy guy, no matter what the activity. A pair that's durable, waterproof, and offers good ankle support can be the difference between a fun and memorable workout and an uncomfortable soggy slog.
8. Backpack
Having the right pack for adventures is vital. For weekend warrior day hikes, a 20L pack with some lumbar support, adjustable chest and waist straps, and enough pockets to carry some extra clothes, food, water, and other essentials is ideal.
9. Hiking Poles AKA Trekking Poles
Hiking poles can provide stability and reduce strain on the knees during long walks or hikes, especially on descents. Help keep him comfortable on the trail and after by reducing soreness and overuse from long walks and hikes.
10. Compressible Jacket
Being able to easily remove a jacket, compress it down into a cozy little ball, stuff it in your pack only to need it in 5 minutes, take it out, and put it on again can be game-changing. Help him stay dry and warm on any outdoor adventure! Choose HELLY-HANSEN for an all-but impermeable rain jacket.
11. Headlamp
A reliable, waterproof light source is imperative for the adventurous guy who likes to go out before the sun comes up or stays out til sunset.
12. GPS, COMPASS, TIME KEEPING DEVICE (Military Grade Material)
Depending on where your route takes you, navigation tools can be of paramount importance for outdoor adventures, and a GPS device or compass will help him stay on the right path. Although our phones can be of great assistance when navigating, a phone's functionality is largely dependent on cellular service coverage, which can be lacking depending on geography. Being able to rely on commercial satellites to light your path to waypoints is a more dependable bet. GARMIN has long since set the standard for wearable or handheld GPS navigation systems.
13. First Aid Kit
Stuff your outdoorsy guy's stocking with this packed first-aid kit! A well-equipped first aid kit can be a lifesaver in emergencies. Having open wounds on the trail sucks, simple as that. You want some tools to help stop bleeding, clean wounds, cover blisters, and provide the ability to pry out splinters. ADVENTURE MEDICAL KITS has always served me well in supplying great first aid kits.
14. Portable Stove & Pot
What's more manly than sipping a cup of hot black coffee on the trail, at the top of a mountain, or anywhere else that lacks electricity?! With this Jetboil he can melt snow to replenish his water supply, make a hot cup of tea to relax upon a summit after a long trek, or boil water to pour into a freeze-dried food bag. There is no better company (or gift!) then Jetboil for this culinary setup. 
15. Sunscreen & Bug Spray
An essential for an outdoorsy guy! Because it's not manly or cool to be covered in bugs. 😉 Ben' 100 is a bug spray that actually works!
16. Knives
Name a cooler gift for an outdoorsman! A solid folding pocket, a solid fixed blade, and a solid multi-tool are 3 knives every respondent to the call of the wild should have at hand. Colorado River Knife & Tool (CRKT) makes some of the best built folding knives I've ever had the pleasure of using. GLOCK makes a perfect and mean looking fixed blade knife with a high density polymer light weight handle. LEATHERMAN is king when it comes to an invaluable multi-tool. 
17. High-Quality Water Resistant Binoculars
What guy doesn't like to pretend he's playing army in the woods?! High-quality, waterproof binoculars with excellent optics for scouting upcoming challenges of terrain, spotting advancing weather, and spying on wildlife are a fun and engaging tool when out in the wild. BUSHNELL has continually crafted top notch, state of the art optics for outdoor adventuring. Spring for a water proof set is worth it because as they say, "water, water everywhere."
18. Portable Solar Charger
There's nothing fun about a dead phone when you're following a map on an app. A portable charger with a durable, shockproof design, keeps electronic devices powered during outdoor adventures. Most of us operating in the modern world have a smartphone. They're great in myriad situations, including life threatening ones. Keeping a phone charged in case of necessity is important, hence why a portable, solar charger and relevant charging cords are a worth while addition to any adventurous guy's toolkit.
19. Walkie-Talkies/2-Way Radio
This is a perfect gift to make those partner (or 2 person) hikes and adventures a little more fun! When we hike Jared is usually up ahead of me so having these to stay in contact with over screaming someone's name really helps! And in certain extremely windy, rainy, treacherous situations where line of sight and sound are obscured or canceled altogether, having a reliable walkie-talkie communications set could make all the difference. MOTOROLA has always produced fantastic walkie-talkies for an affordable price and is a great gift for an outdoorsy guy!
20. AllTrails or REI Membership
21. Giftcards
If you're unsure of specific gear or preferences, gift cards to outdoor stores or online retailers will allow your outdoorsy buddy to choose their own getup. Here are some great outdoors sites where you can find these and many other gifts.
Cabelas.com
REI.com
EasternMountainSports.com
DICKs Sporting Goods
MooseJaw.com
Amazon.com
Hope you found some awesome gifts on this list of adventurous gifts for him!
I hope you discovered the perfect gift that seamlessly blends functionality, durability, and style, enhancing the journey for the adventurous guy in your life.
And if you're looking for 'hiking gifts for her' check out this post here!