Don't let low temperatures keep you down; winter hiking is beautiful, super rewarding, and can be more comfortable than hiking in summer! Here you'll find a woman's winter hiking guide for what to wear hiking in the cold and snow! ❄️
Hiking when the temps drop here in New England (or wherever you experience winters) does require a little more preparation and thought. But once you get the hang of it and put the layers on once – it'll be second nature! ❄️❄️
❄️Below you'll find a list of 10 essential women's clothing and gear (budget-friendly options & best overall) to get you out there and warm on the trails this winter!
I've been hiking for 2 decades now and I want you to know two things;
Winter hiking is not as intimidating as it looks
You WILL warm up once you get going! 🔥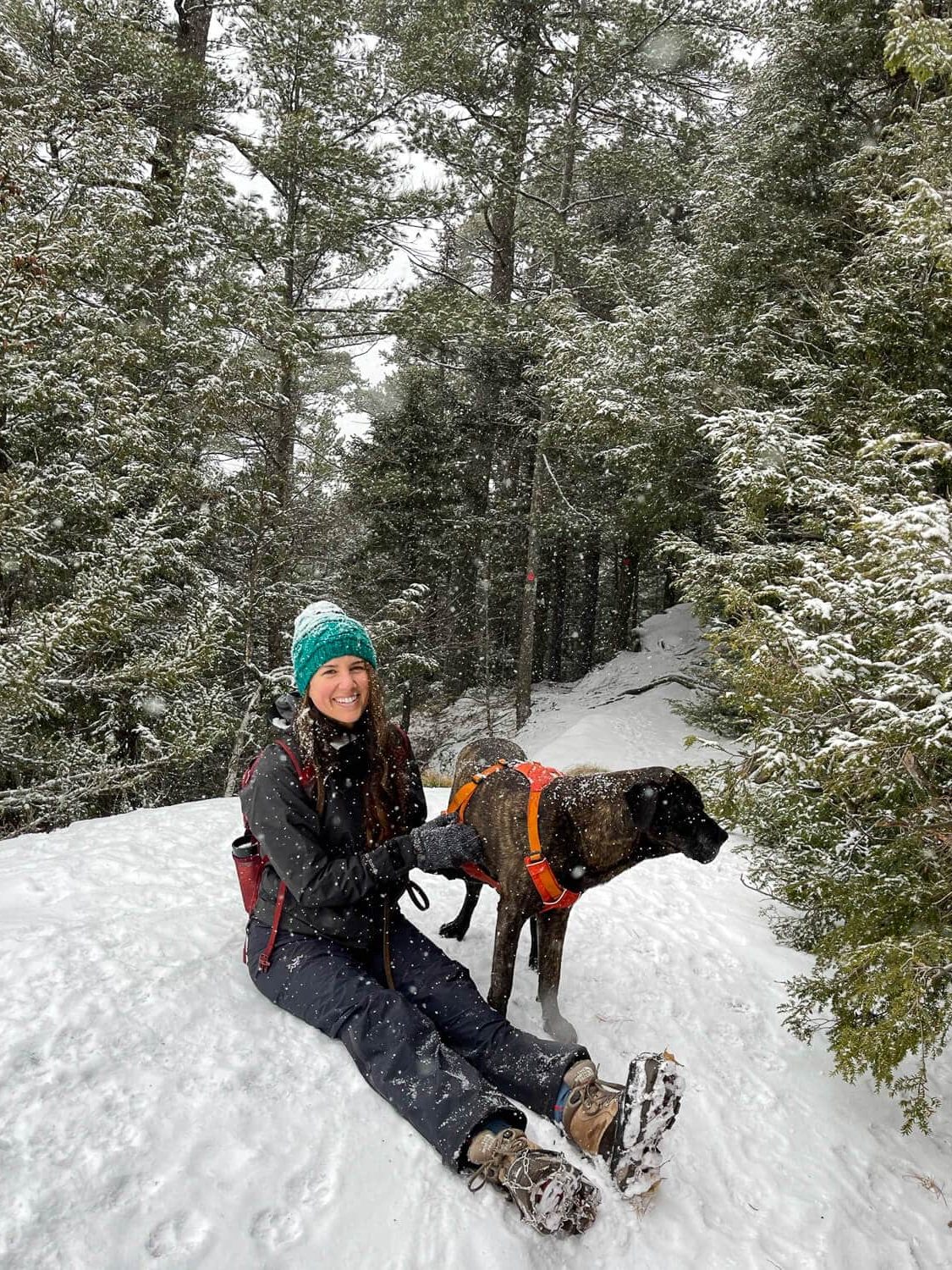 🗝 The key is having clothes that will keep you warm yet wick away sweat. (No cotton!)
Think of getting ready for a winter hike as assembling a cake, from top to bottom. 🎂 Let's cover all the essential layers below! ⬇️
Women's Cold Weather Hiking Clothing and Gear
1: Wool socks 🧦
👣 A warm, wool sock is super important for staying warm on cold winter hikes. As you work up a sweat, wool will be your friend as it is moisture-wicking and known as the best all-season natural insulator on Earth.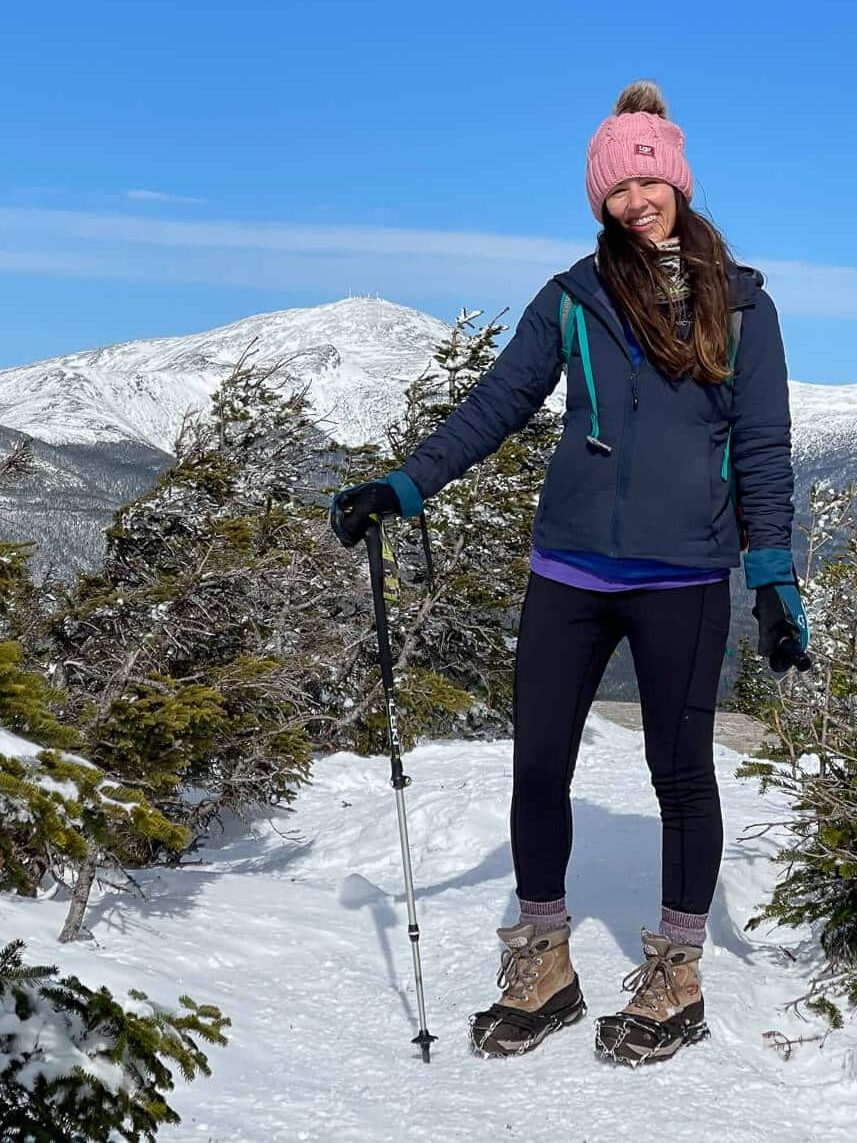 The Smartwool brand, which uses Merino wool, is my go-to cold-weather hiking sock. Here at two choices below!
Best Sock for Mild Winter Hikes: 🏆 Smartwool Classic Hike Full Cushion Crew Socks ($22) Top Rated on REI: This gear gets raves! Our most popular products–the best of the best–are rated 4.5 stars or more by people who tried and loved them. 🥇
Best Sock for Below Freezing Temps/Snow: 🏆 Smartwool Classic Mountaineer Maximum Cushion Crew Socks ($26) Also Top Rated on REI! 🥇 I trusted these on my winter hike up Mount Washington (tallest in Northeast & most dangerous weather in the world!) 💪🏼
💡💰Make it last tip! Lay your wool socks out to dry instead of putting them in the dryer.
2: Wool/Thermal Baselayer Shirt
A base layer is the first thing you put on! Never ever choose cotton. Material can be a synthetic polyester blend or 100% wool. Both will retain body heat and dry fast/wick away moisture as you sweat.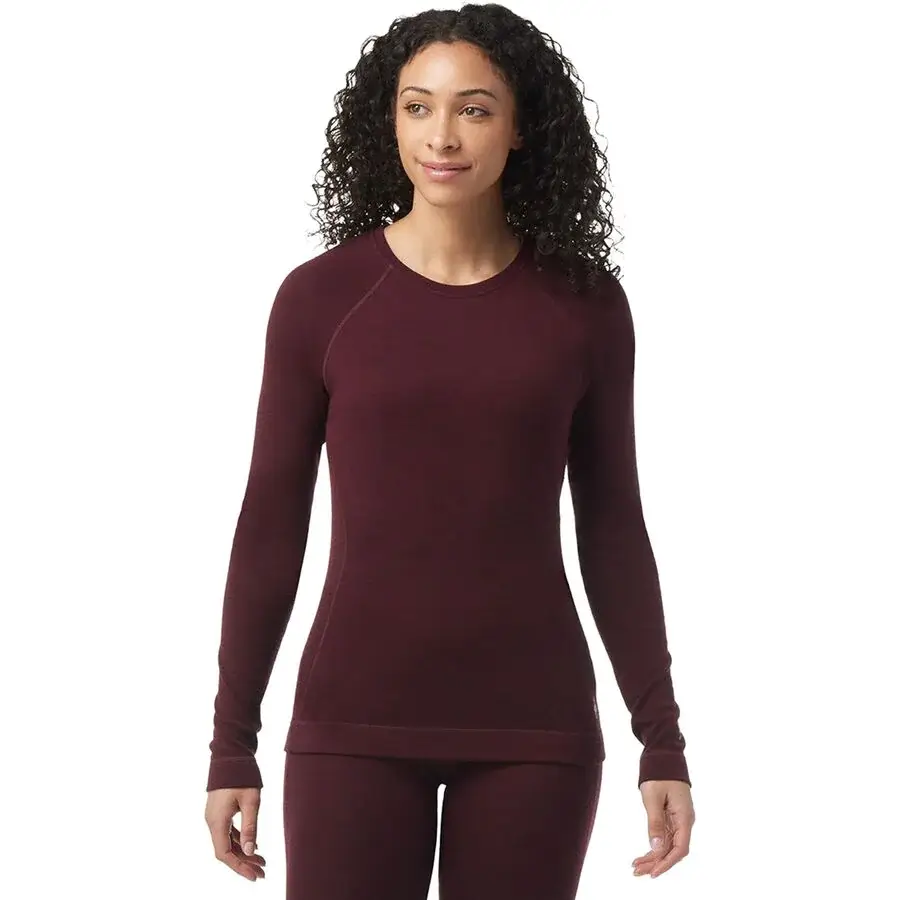 Budget Option: Women's Thermal Long Sleeve Top Fleece Lined Compression Base Layer ($21.98) 🏆Amazon's Choice in Women's Thermal Underwear Tops by TSLA
Mid-Range: Under Armour Women's ColdGear Authentics Mock Neck ($38-50) 🏆Amazon's Choice in Women's Activewear T-Shirts
Best Overall: Smartwool Classic Thermal Merino Crew Baselayer ($85-$115) 🥇Lasts forever! I bought my Smartwool baselayer about 10 years ago now and STILL wear it. I wear it multiple times a week in the winter – even to work!
💬 Fit Tip: You want this layer to be tight and close to the skin. It is not supposed to be flattering as you don't normally wear it on its own. 🙂 It should fit like a glove so cold air can't get into skin. 🧤
3: Mid layer (more options below)
This women's winter hiking layer is the insulating layer. It traps and retains body heat. 🔥
Materials for this layer can be a polyester fleece (keeps you warm and also dries fast), wool/wool blend, or a down/synthetic insulated down jacket. Generally, the thicker it is the warmer it will be.
Best Overall: Patagonia Better Sweater 1/4-Zip Fleece Jacket ($139) pictured above. ✅ Warmth guarantee. I often don't need a jacket when I have this plus a base layer.
Budget Option: Amazon Essentials Women's Long-Sleeve Quarter-Zip Polar Fleece Pullover Jacket ($20-$29) over 12,000 reviews!
Best Mid-Range: Columbia Women's Benton Springs Full Zip Fleece ($34-65). 🥇🏆 #1 Best Seller on Amazon with over 92% 4⭐️ and up ratings in Women's Fleece Jackets & Coats
4: Outer Layer/shell Jacket
An outer layer protects you and the baselayers from snow, wind, or rain while you're on your winter hike.
❄️💦 Remember that snow turns to water. You want this last outer jacket to be waterproof or water-resistant.
Splurge/Top Rated Pick:🏆 Arc'teryx Atom Insulated Hoodie 💪🏼($260-$300) pictured above. 🏆✅ REI Top Rated Item: This gear gets raves! Our most popular products–the best of the best–are rated 4.5 stars or more by people who tried and loved them.
Another Top Rated Pick: 🏆 Patagonia Nano Puff Jacket ($239) Pictured above. Comes in multiple colors! 💙 This is another "Top Rated" women's hiking jacket at REI. The Nano Puff is a hiking classic and you can trust it to keep you warm. It's been a favorite of mine for years!
Budget Option: Little Donkey Andy Women's Softshell Jacket, with Removable Hood, Fleece Lined, and Water Repellent ($34-$49.99) Good for 10-40 degrees F/average winter day hikes
-I know it's expensive but I've owned the Acr'teryx it for 5+ years now. I can trust it in the bitter cold of New England! The only hike I did not wear it on was the winter hike up Mount Washington.
💬 Final thought because jackets are important! Go for the Arc'teryx for warmth without the bulk. The Patagonia is another amazing option but it is more of a boxy fit.
5. Pants for Cold Weather or Snow
You have two options here and it depends if you are hiking in the snow or not…
If you will be hiking through fresh snow then you can wear insulated tights or leggings (see below) plus the gaiters which essentially turn your pants waterproof from the knee down.
Best Overall: 🏆 G Gradual Women's Fleece Lined Winter Leggings with Pockets ($25-35 on Amazon) Pictured above. I love these water-resistant thermal pants. I wore them hiking in 20-degree temps in Vermont and my legs never felt cold. Lots of colors to choose from!
If hiking in deeper snow and you don't have gaiters then you will want to wear wool or thermal tights plus an outer shell snow pant. (see below)⬇️
Best Overall Thermal Tights: 🏆 Smartwool Classic Thermal Merino Base Layer Bottoms ($115) 'Top Rated' on REI and pairs well with the Merino Wool base layer top mentioned at the top of the post.
Best Overall Shell Pants: 🏆 REI Co-op Rainier Full-Zip Rain Pants ($59-$99) Full waterproof protection.
6: Women's Winter/Snow Hat
A fleece-lined hat with a thicker band to keep your ears warm in case of wind or snow is ideal! You can always pack a hat if you're unsure if you'll need it. It tends to be windier and colder on top of a mountain!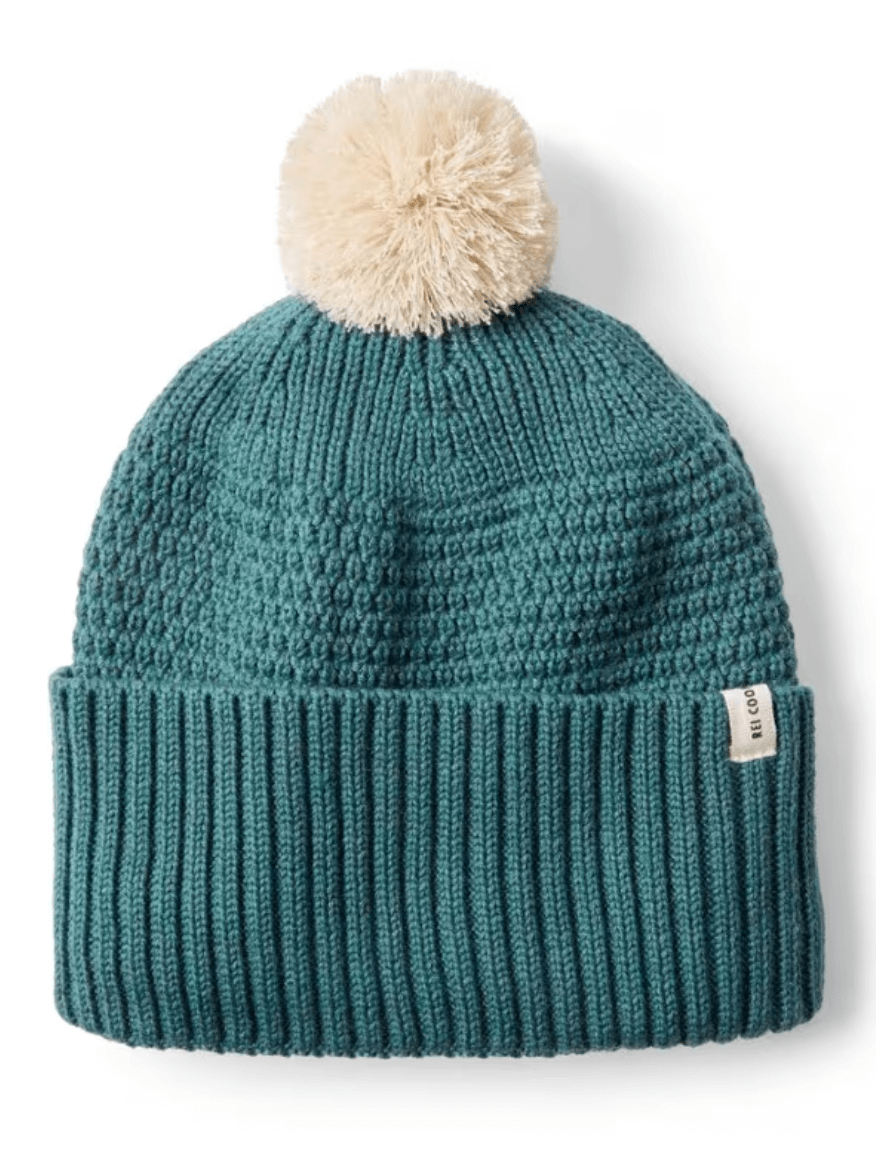 🏆Top Rated on REI: REI Co-op Wallace Lake Wool Pom Beanie ($32)
DAKINE Mia Beanie ($40) This hat is longer/taller than the above option. You will be able to fully cover your ears and pull this hat down over to them.
7: Gloves/Mittens🧤
Mittens over gloves, any day! Being next to someone helps you stay warm and retain body heat, right?! Same for your fingers! Just think of them as separate people. Keep them close!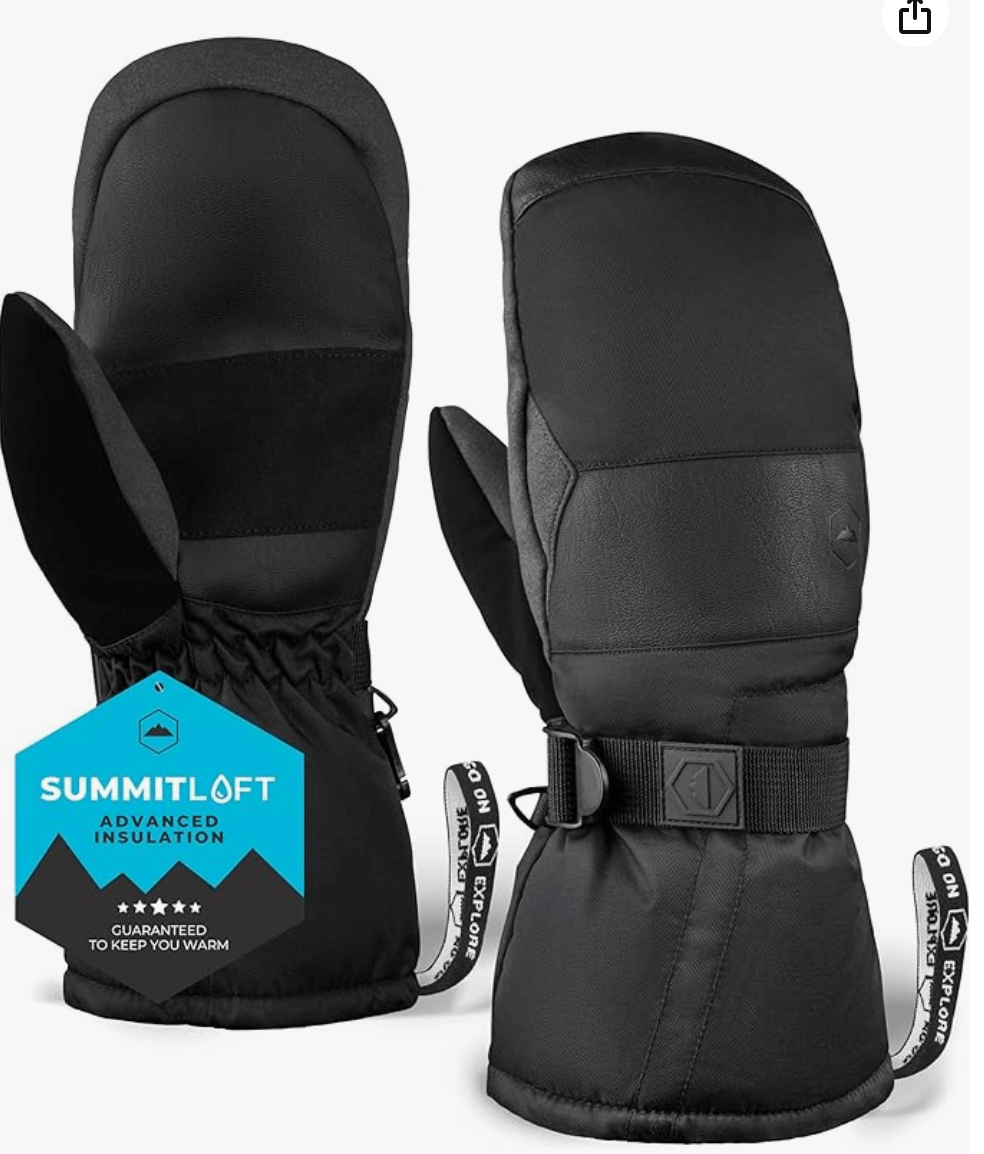 💰Budget Option: Tough Outdoors Waterproof Mittens ($22.95) Pictured above. Adjustable fit, multiple sizes. Over 5,600 reviews on Amazon! "For the price very impressed. Great for walking in Montana winter." Amazon Review.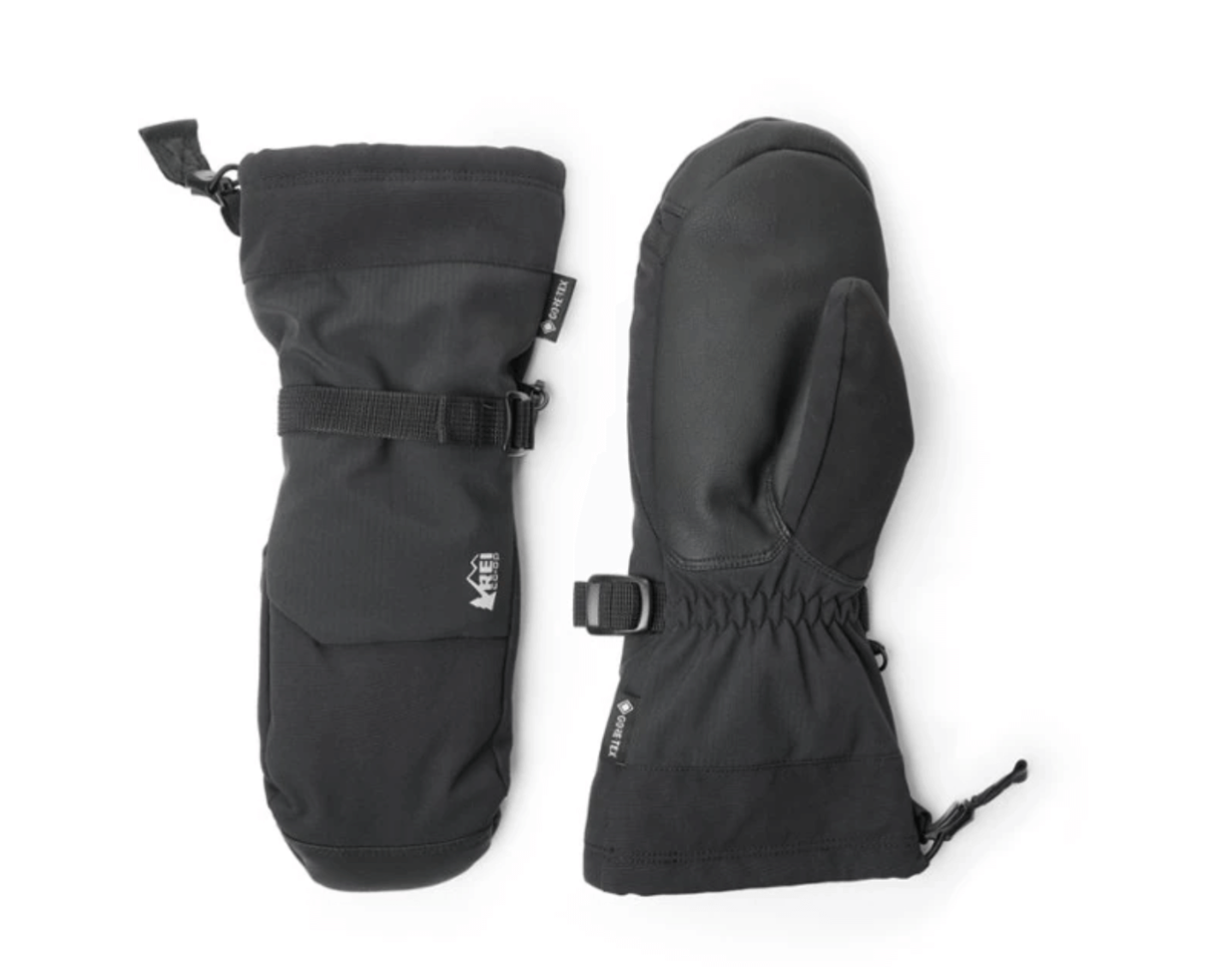 🏆 Best Overall/Top-Rated on REI: REI Co-op Gauntlet GTX Mittens 2.0 ($79.95) These are what I wear when it's below freezing, snowy, or windy. Waterproof, windproof and breathable GORE-TEX® shells are backed by lightweight synthetic insulation and cozy, fleecy interiors for warmth.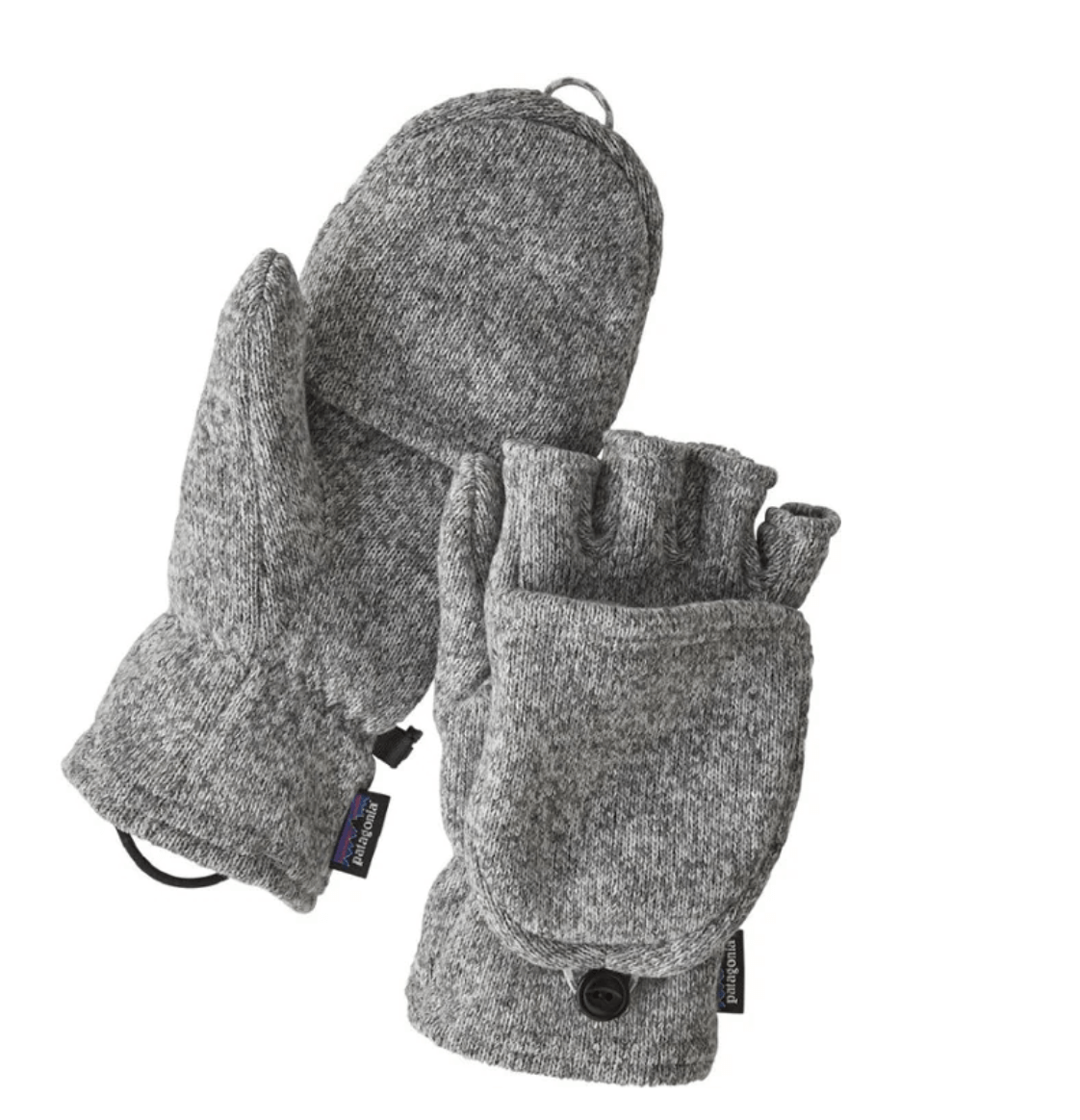 🧤Best Glove Option: Patagonia Better Sweater Weather Gloves ($55) The best of a glove and a mitten! Not waterproof so I wouldn't wear them in the snow, below freezing temps, or on very windy days. But these would be great for hikes when temps are above freezing. 🌞
8: Insulated Winter Hiking Boots 🥾
Insulated and waterproof hiking boots are essential if you are going to be hiking in the snow. If you're new to winter hiking then this might be your biggest and most important purchase. Insulated hiking boots will keep your feet warm in the cold temperatures! You can't really skimp on the items that literally carry you through a hike with every step. Below are two great options I've tried!
Best Overall: 🏆⬆️ Merrell Thermo Chill Mid Waterproof Boots ($129.95) A 'Top Rated' women's winter boot on REI! Low-bulk insulation and waterproof uppers keep you warm and dry for miles of adventure.
Another Great Option: Foxelli Women's Hiking Boots – Suede Leather Waterproof Hiking Boots for Women, Breathable, Comfortable & Lightweight (on sale for $109) I wore this pair for several winters. They worked great on dry and cold hikes.
💬How to choose? 🥾 The Merrell boot has leather on the outside which has all-natural water resistance making this boot the better choice if hiking in the snow. The Foxelli boot is suede which is less water resistant than leather.
9: Snow Gaiters for Boots & Shins ❄️
If you plan on hiking through a few inches of snow gaiters prevent snow from kicking up and getting inside your boot. If snow does kick up into your boot as you walk it will melt and cause your socks and feet to get wet! ❌
Best Overall: 🏆 Unigear Snow Leg Gaiters, 1000D Fabric Waterproof Boot Gaiters ($19.99) Different sizes available. Made with water-resistant material to protect your legs against cold, snow, and wet. Great for hiking, cross-country skiing, and snowshoeing!
I haven't found the need to purchase anything more than $20 gaiters. There are more expensive ones but these have always worked well for me!
10: Microspikes and/or Snowshoes
It can be tricky to know whether to wear snowshoes or microspikes so I have a post just for that linked here. (It includes links to websites that tell you trail conditions here in the Northeast).
💬 If you are going out after several inches of fresh snow then you will want to wear your snowshoes. If it's been several days since it snowed and others have been walking on the trail packing down the snow then microspikes are fine.
Budget & Top Rated Microspikes on Amazon: 🏆 Crampons Ice Cleats for Traction/Non-Slip ($26.95) #1 Bestseller in Mountaineering and Ice Climbing Crampons on Amazon! Choose your color and size
Best Snowshoe Overall: ⬆️🥇 Atlas Access Snowshoes – Women's ($179.95 on REI) Pictured above. This is the snowshoe I have had for, wow, almost 15 years. They last!
Best Budget Snowshoe: ⬆️🥇 G2 Snowshoes – #1 Bestseller in Snowshoes on Amazon (~$70) These come with trekking poles and carrying bag! 👏
⬇️💡Quick tips for deciding between spikes or snowshoes: ⬇️
Bring both in the car and make the decision when you get to & see the trail
Check the recent trail reviews on AllTrails – what are people saying?
Optional Women's Snow Hike Item! Hiking Poles
Hiking poles can help when you're trudging through snow or to brace yourself walking along any icy trail. It can be helpful to have one or two hiking poles but I usually opt for one. Having a pole to help as you go downhill is super helpful too!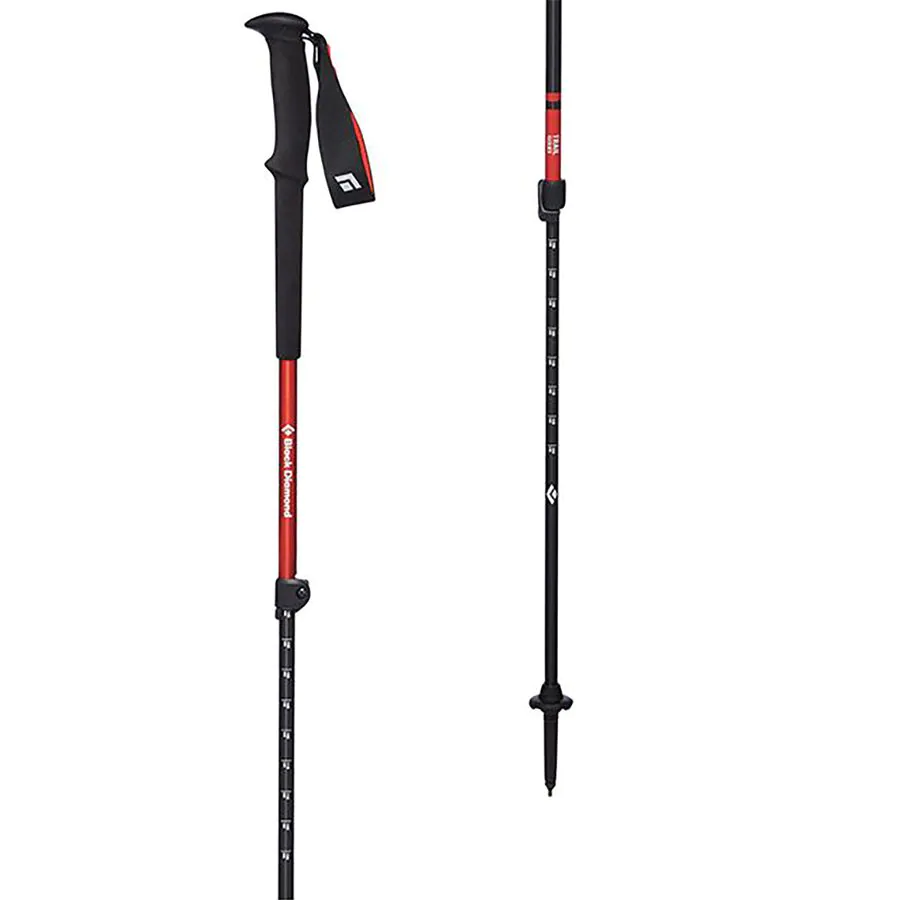 Best Overall: REI Co-op Trailmade Trekking Poles – Pair ($79.95)
💡Hiking Poles Tip: When walking along flat trails your poles should be about waist height. When walking uphill shorten pole height a bit. When walking downhill lengthen them.
❄️Final Women's Cold Weather Hiking Tips:
🌞 You will need sunscreen and lots of water! (oh, and chapstick and tissues! :))
🍫 One mile can feel like two, especially in the snow or cold. You will work up an appetite so bring extra snacks!
💡 Be mindful of winter daylight hours. The days are short and it gets dark early. Plan for extra time on the trail compared to summer/fall hiking.
✅ Check weather & trail conditions prior to leaving for the hike.
📱Cell phone batteries can drain quickly in the cold! Keep it warm and tucked away and/or bring a portable charger.
🗺 Download trail map on Alltrails ahead of time.
REI has a helpful post here that compares the different types of base layer materials ranking what each is best for.
I hope you enjoyed this cold-weather hiking guide for women, featuring hand-picked clothing and favorite essentials.
It might seem like a lot to get started, but once you do, getting dressed for a winter hike will be like second nature!
And watch how good that hot chocolate or your favorite warm beverage is after a cold winter hike. 🥰☕️
Have fun out there and let me know if you found this hiking list helpful or drop any questions below!
And speaking of winter hiking, here is a guide to 25 gifts for women hikers! 🎁🎁
See you out there, winter hikers! 😍❄️