Written by Jared Cotton, Photos by Kristen and Jared
Like most red-blooded New Englanders, I strive to terrify myself with unsettling, goos-bump inducing local lore as soon as summer slips away and the first crisp bite of autumn sinks her teeth in. And if you love the outdoors, what's better than getting your fall fix in Connecticut's haunted hikes and outdoor places?
Luckily, there is no shortage of supposedly haunted houses, asylums, lighthouses, schools, churches, and various other structures to scratch that spooky itch in Connecticut.
But what if you're not into trespassing? Or paying an entrance fee to walk around an old farmhouse with other paranormal seekers?
What if you want to immerse yourself in the hallowed grounds themselves? 🥾
To walk where the sounds of birds happily chirping are eerily absent. Where the myriad creatures of the wood, in their desperate predatory hunts for winter stores, stay well away. What do they know that we don't? What invisible boundaries are they aware of that we are not?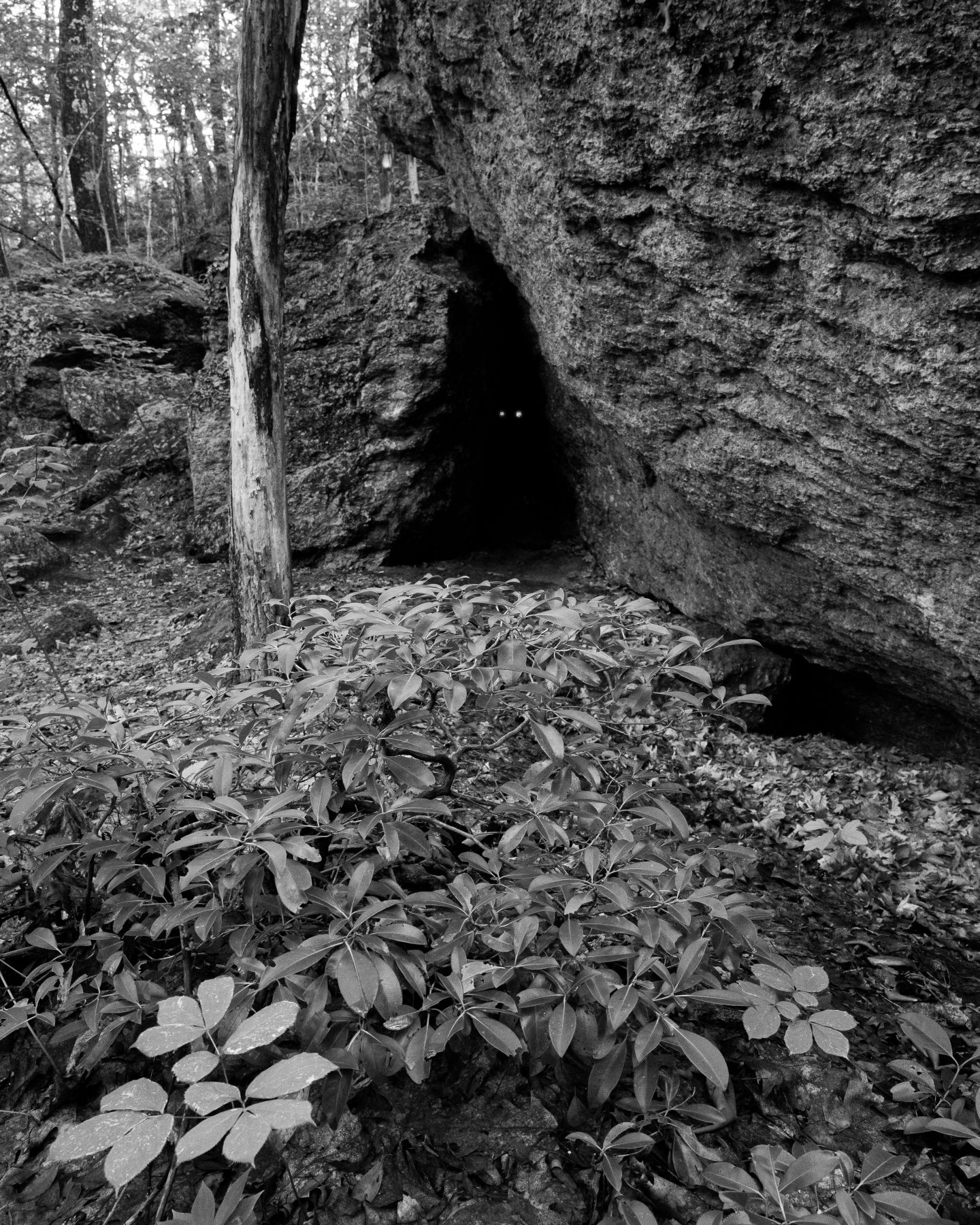 If you're looking to be engulfed by Connecticut's haunted history in a natural setting, as well as get some exercise while turning your hair white with fright, then this post is for you!
The list below features 11 Connecticut locations that don't boast pristine manicured landscapes or freshly painted historic mansions. These are the forgotten wild places, some with murderous and tragic histories where the victims who met their earthly fates are said to remain.
Now let's explore the shadow realm of Connecticut's wilderness and haunted history…
(Author's Note: Admittedly, I cherry-picked the more chillingly entertaining elements of the local legends detailed below. These stories should not be construed as strict facts as many of these tales have been stitched together over the centuries by a wide assortment of storytellers, myself included. However, there are two things of which I am positive, the places described below exist, as do the legends that cling to them.)
11 Haunted Hikes and Woods Walks in Connecticut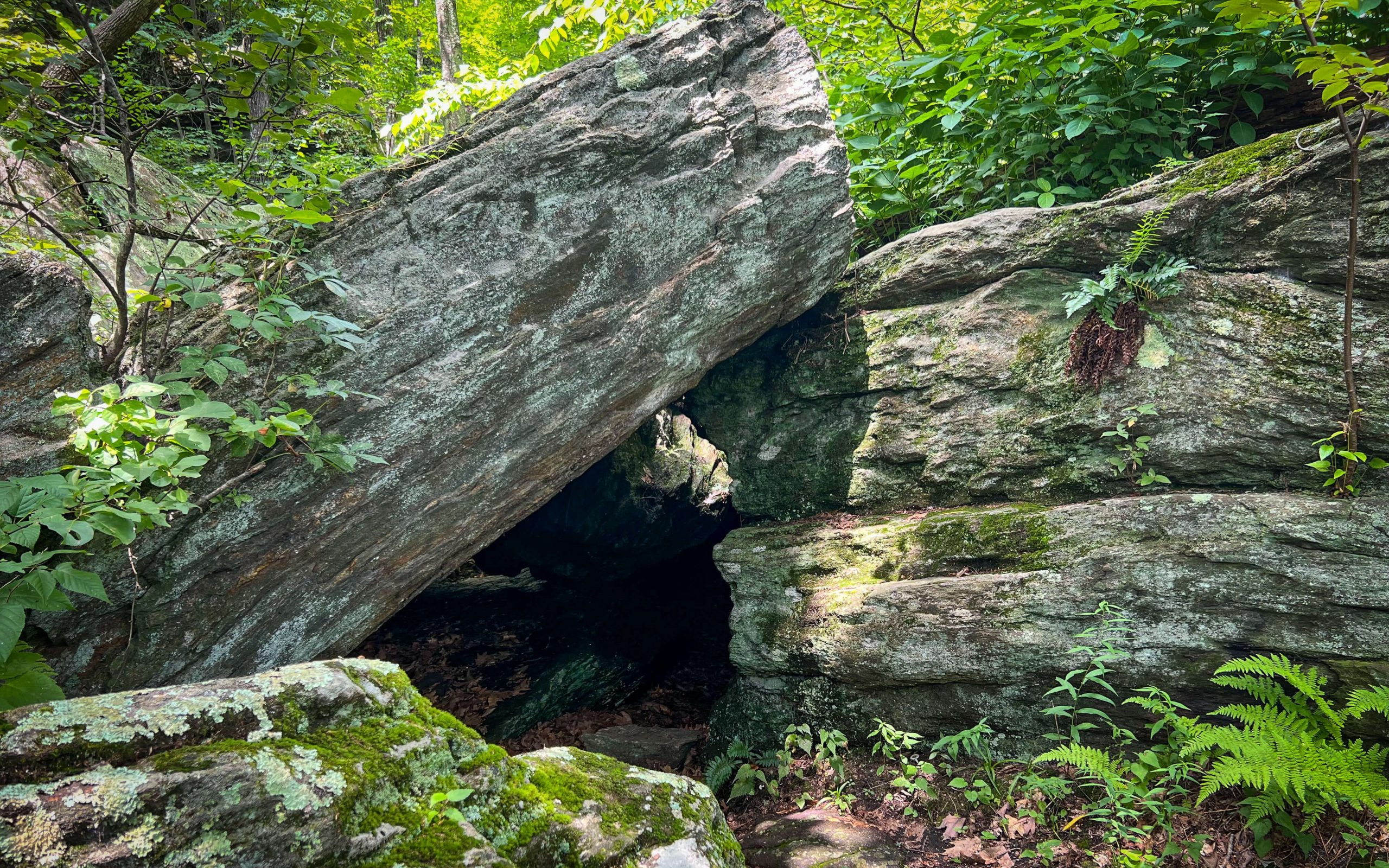 Tory Den History
In the latter half of the Eighteenth century, if you were pejoratively referred to as a "Tory" you were likely a loyalist to the British crown. Tories were despised and hunted by fervent revolutionaries.
Therefore, local Tories found themselves driven from their homes and into the wilderness by vengeful insurgents. Here they would have to fight for survival in and amongst the dense New England forests.
Large rockfalls along the Mile of Ledges trail provided an enclave of temporary safety for these fleeing loyalists. But the small caves here weren't enough to quell the indifferences of brutal colonial Connecticut winters.
Many Tories who took refuge in these caves met a tormented and frigid end in this forest. So it's no wonder that formless whisperers and apparitional sentries guard the caves' entries and torment hikers brave enough to enter these dark and soot-soiled bunkers…
Tory Den Today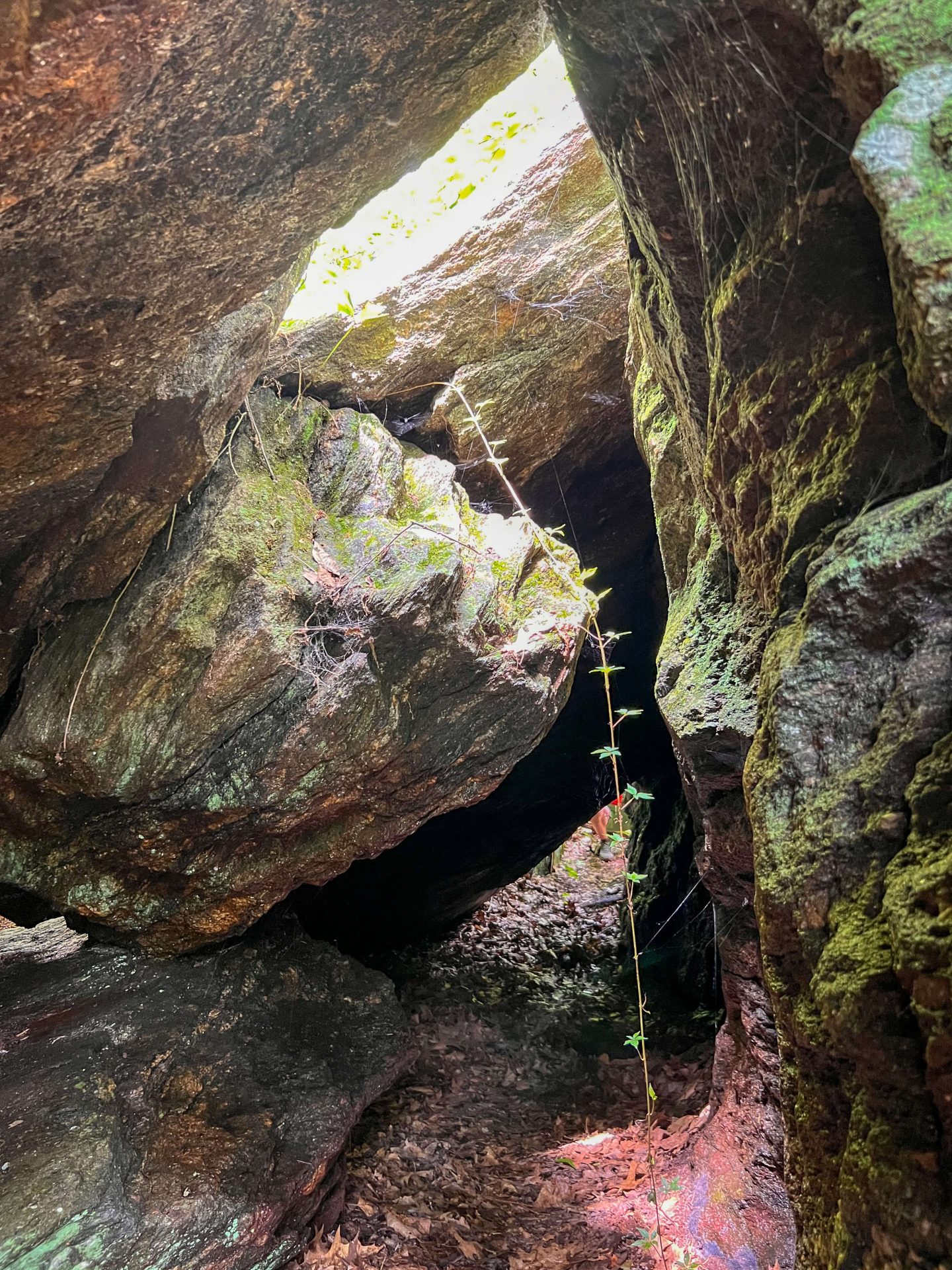 Off Greer Road in Burlington, you'll find a small parking lot that will host the trailhead for the Mile of Ledges and Tory Den. Immediately upon entering the forest, you'll stroll for about a mile on an old overgrown, and rutted wagon trail until you see signs for access to Tory Den.
If you're able to peel back the vines and overgrowth to enter the main rock fall chamber, you'll have to duck and walk while crouched to reach the depth of the cave. Here you can sit in solitude and listen to the gentle drips of water coming forth from unseen cavernous springs.
If you listen closer you can hear the many spiders as they gently weave their dragnets, and the other creepy crawlies as they scurry about for something to gnaw on. Listen closer still and you may hear the tortured hushed whispers of the departed as they continue to hide in their doomed refuge…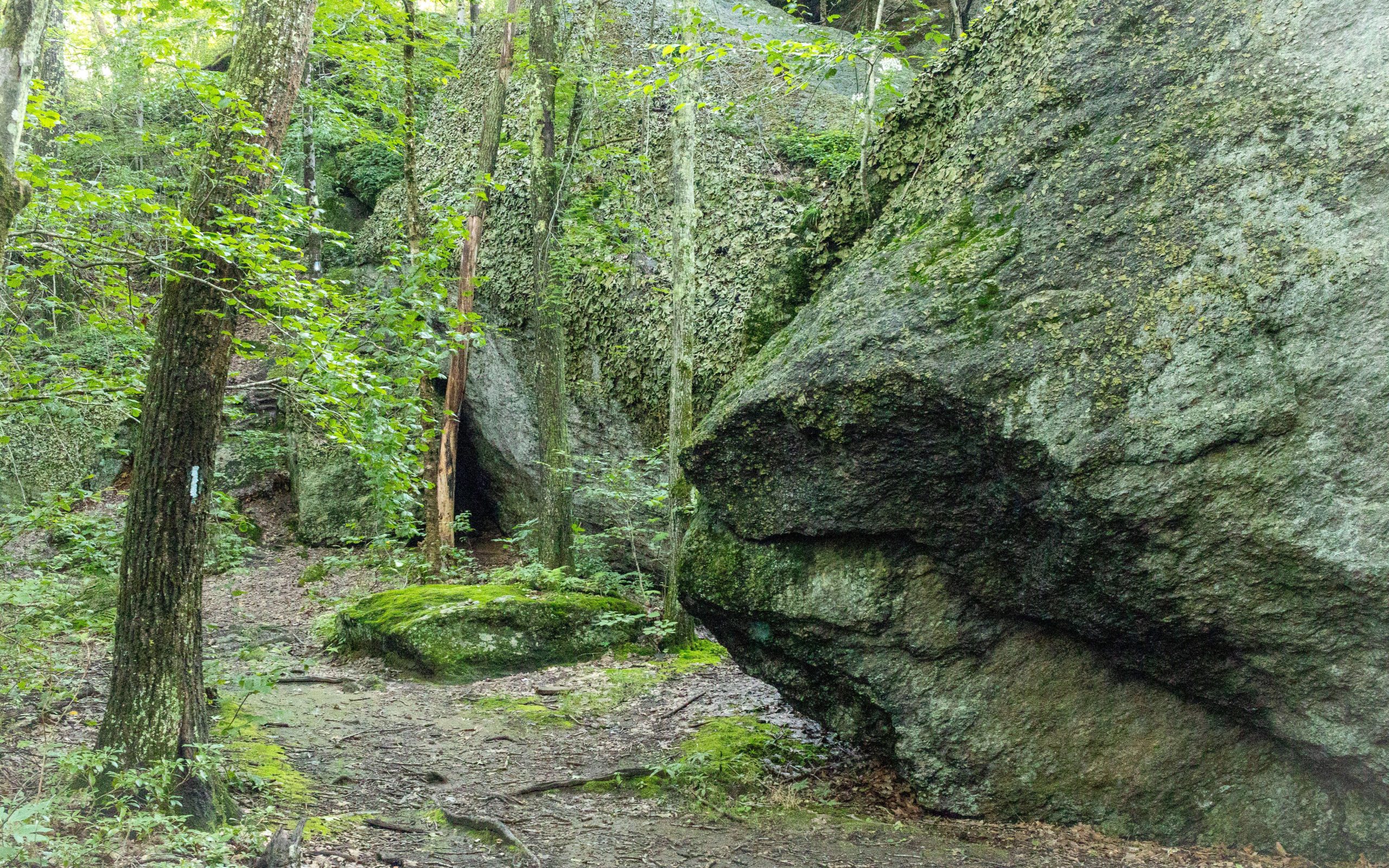 Indian Council Caves History
There is unfortunately little in the way of documented historical background on this abandoned commune, for it seems the local legends are mostly forgotten due to lack of oral tradition. However, it's known in certain local circles that members of the Tunxis tribe would meet within the dank recesses of these meandering crevasses to discuss matters of trade and war. With faces dimly lit by the light of a small crackling fire, smoke gently curling upwards around the damp stones, they would discuss their tenuous and uneasy relations with their English neighbors.
Only the juxtaposition of colonial and ancient Native American life remains on these grounds. One can't help but be moved to introspection when considering what may have occurred here. It's also not surprising that the feeling of being tracked and ushered away from this site by unseen forces is notably common.
Indian Council Caves Today
Off of route 179 in Barkhamsted, down an old logging road, about a mile's hike into the depths of Tunxis State Forest, you'll eventually be greeted by several crumbling stone frontier foundations.
About 0.1 miles further down the path, via a short tributary trail, you'll reach Indian Council Caves. The caves, the result of yet another cleaving off of massive cliffside stones, sit murmuring in darkness, hiding ancient secrets…
3. Dudleytown in Cornwall
Dudleytown was deemed by the Warrens of "The Conjuring" franchise fame as "demonically possessed". With an extraordinary and darkly colorful past, this site is not for the faint of heart or mind. Deep within the recesses of the Dark Entry Forest in Cornwall waits the remains of an ill-fated township.
Dudleytown History
Established in the 1740s by a small family fleeing the ire of King George VI, as well as an insidious curse, Dudleytown was plagued by an uncanny slew of cosmic misfortunes from the outset. Sightings of demons with red glowing eyes led to cases of insanity, which begot multiple suicides, murders, inexplicable deaths, and disappearances. An inordinate number of these tragic cases, along with barren farmland led to the town's abandonment and eventual decay.
Dudleytown Today
There are multiple entry points to this nexus of evil, some of which are shut off from the public during the latter half of September and through mid-November (…I wonder why?). There are no roads however, so any access gained is via wilderness trails, some overgrown, pocked with curious markings and cairns, all leading through an ancient wood infested with the paranormal.
All that remains today are several stone foundations and lonely lichen-covered rock walls. If the local and state police are successfully shirked and you're able to access the site (not encouraged or endorsed), one can expect the complete and utter absence of what would be a normal cacophony of cheerful woodland sounds.
It seems as though no birds chirp or sing, no squirrels rustle through the leaves, and no deer prod through this wilderness area. They are aware of something we humans are not. Access at your own risk…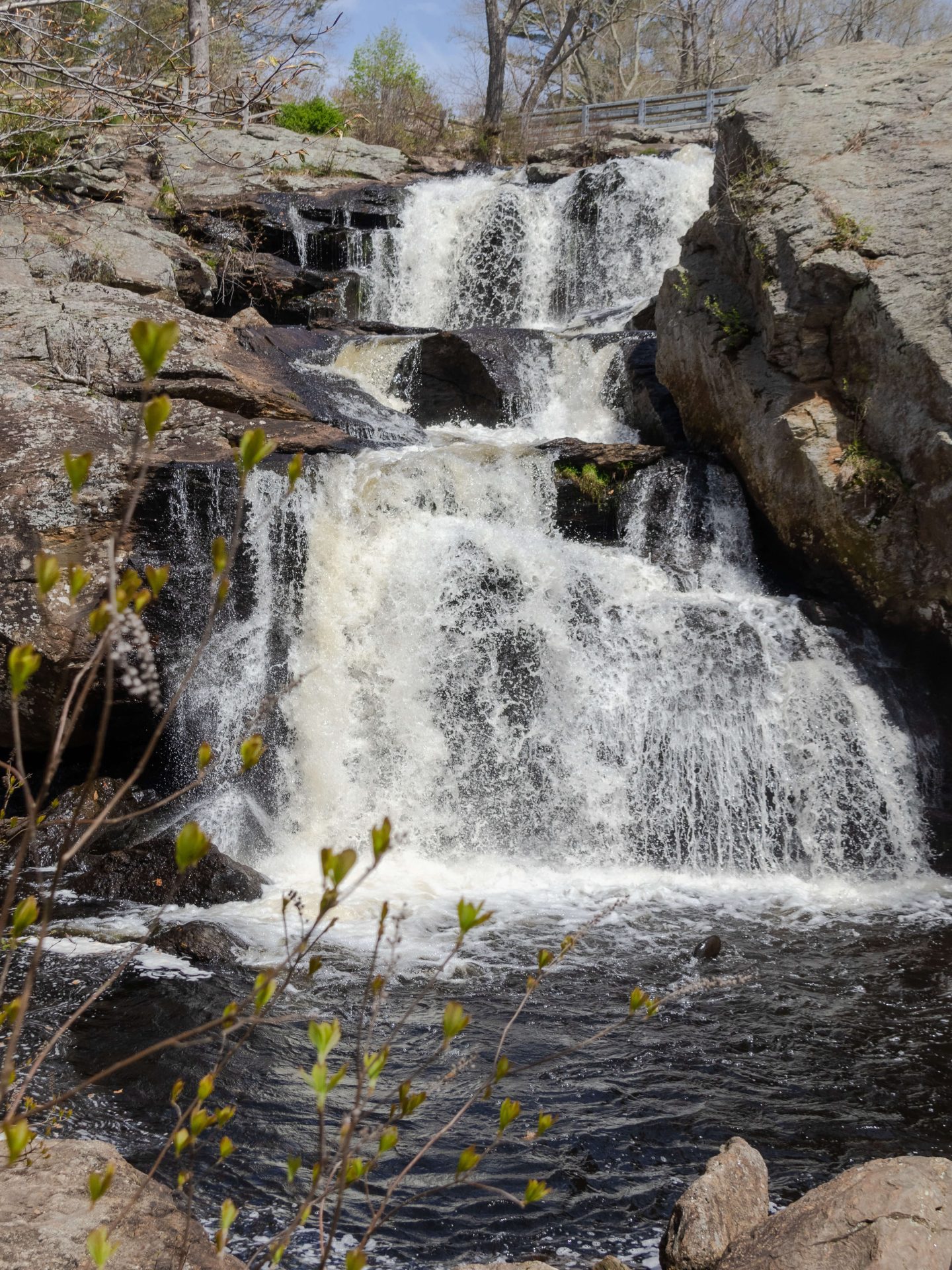 Devil's Hopyard History
Ancient potholes at the foot of raging Chapman Falls were fabled to double as cauldrons used by seventeenth-century witchcraft practitioners. Boiling and stirring their unholy wares as the devil himself stooped at the top of the falls, providing ferocious encouragement while playing his fiddle. Brave enough to explore this dense wood at night?
Devil's Hopyard Today
Hopyard Road bisects the acreage known as Devil's Hopyard. Entering from the North puts Chapman Falls directly on your left as soon as you pass the intersection with Foxtown Road.
With plenty of parking in Devil's Hopyard State Park, you can take the 0.4-mile Chapman Falls Loop if you want to go directly to the waterfall. Otherwise, there are other and longer trails to choose from here.
Visiting on a sunny spring morning may make it difficult to understand the dark currents that flow through these trees. But rest assured, if enough time is spent on this accursed soil, something may reach out from a place disengaged from rationality. It might take hold and not let go…
5. Union Cemetery in Easton
Union Cemetery History
They say a murder took place along Route 59 in Easton. A woman was killed and shabbily buried in a sinkhole carved out by a rotted old tree stump. Ironically, she was dumped no more than a few yards from the four-hundred-year-old Union Cemetery.
She's now known as the "White Lady" and is often (and inexplicably) sighted along the road that runs along the cemetery's eastern border.
Historically, the sightings and encounters with this entity have been so numerous that the area again drew the attention of the Demonologists Ed and Lorraine Warren. The pair wrote their book Graveyard: True Hauntings from an Old New England Cemetery based on this colonial crypt and its happenings.
Union Cemetery could be pulled from any one of your classic Halloween movie sets.
All too often, during the colorful, yet dimming days of autumn, the winds howl here, and swirling dense fog sends dead leaves hurling through the air.
You may be watching one of those dancing leaves, lost in thoughtful wonderment, focused on its fluttering path. Focused until your eyes come to cross the White Lady, white lace tautly stretched across her sunken skull, staring back at you. She's been watching you the entire time….
6. Nineveh Falls in Killingworth
Nineveh Falls History
While beautiful to behold and hike to, the sordid history of the place will quickly stifle any heady spirits. Tragic accidents and suicides are etched into the dirt, stones, and evergreens that create this haunted place.
Lover's Leap, so named for its propensity to act as the final plank for distraught romantics, is found at the top of Nineveh Falls.
The unforgiving and serrated rocks at the foot of the falls have caught more than their fair share of sorry souls who chose to step off of Lover's Leap. Those same stones sit there now, as they always have.
The bridge that spans that section of the Hammonasset has allowed more than one carload to tragically breach its safety barriers and hurtle into the chasm below. The frequency of horrific events occurring in this area is notable.
Nineveh Falls Today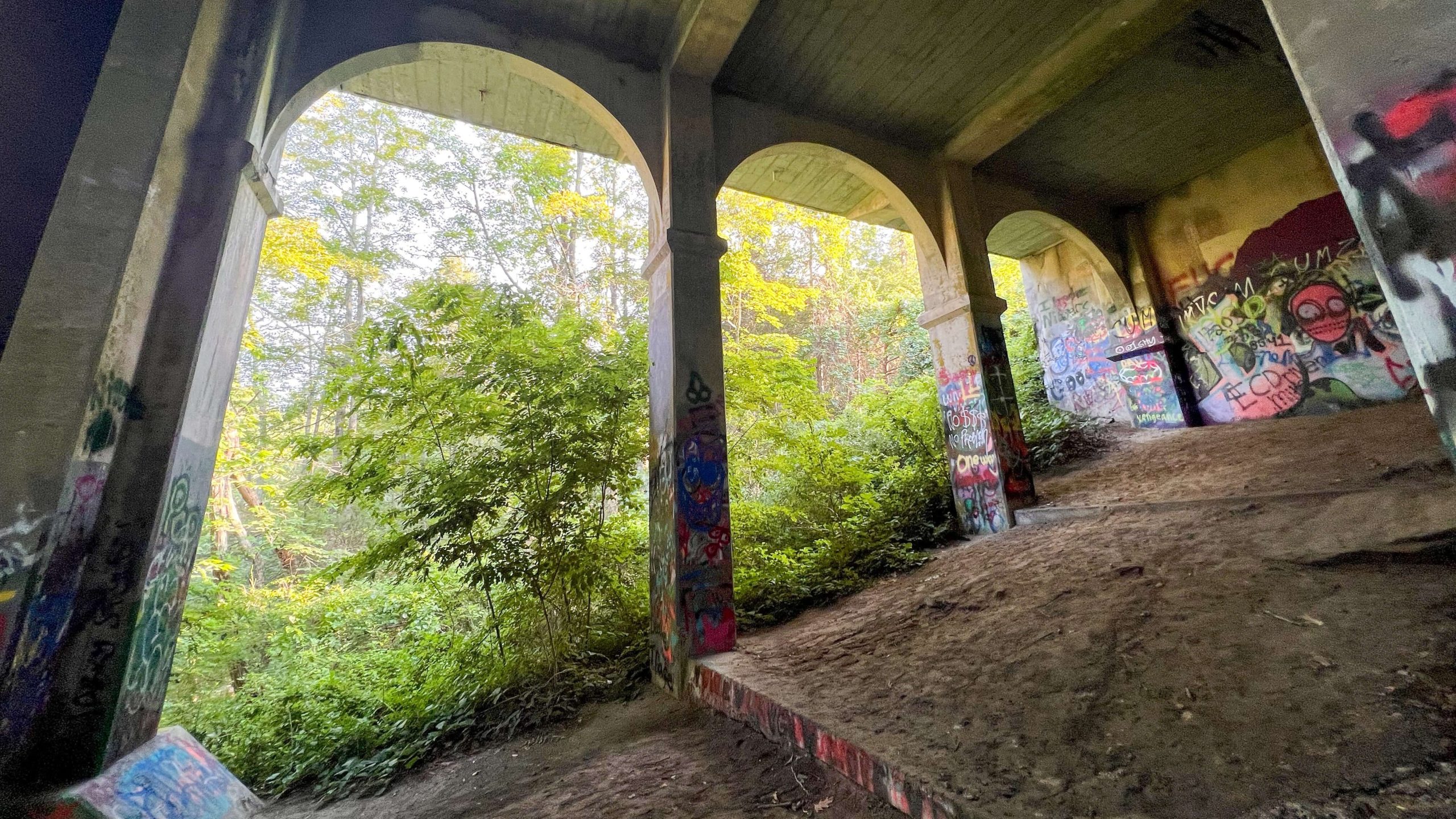 Off of North Branford Road in Killingworth, down a short and steep well-worn trail, white water rages over jagged rocks, its origins coming from the base of Nineveh Falls.
The steep falls are part of the Hammonasset River, one of Connecticut's largest freshwater movers.
Unsurprisingly there is a distinct feeling of being watched at this site.
From beneath the bridge, between the traffic overhead and the churning rapids underfoot, one is hard-pressed to hear one's own thoughts.
It's in this vulnerable moment, with the senses overloaded and distracted that you begin to feel the eyes on you. Something could lurch up right behind you and you wouldn't have heard a thing. When that pressing feeling forces you to look around, you see nothing. They could be behind any tree, any rock. They could be waiting, hidden by one of the bridge's concrete support columns.
They're waiting for you to walk past on your way up the trail and back to your car…
The steep trails and loose trap rock make the hikes in this area treacherous even for experienced outdoors folk. The footing is loose, and distractions flourish.
One such distraction takes the form of an affable black dog. It's known as the Black Dog of the Hanging Hills and has a crimson-colored past.
The Hanging Hills History
The origins of the Black Dog and its patient curse originate from the late nineteenth century and remain a cautionary tale for visitors to Hubbard Park today.
The Black Dog prowls these trails and weaves undefined paths through West Peak's tall trees. It makes no sound and leaves no paw prints. There have been countless sightings of this apparition, but pray you don't collect three in succession, or else death may be quick at your heels.
During a well-documented land survey expedition of West Peak in 1901, two Geologists witnessed the Black Dog embossed against the stormy sky on a cliff's precipice above them.
For one scientist, this was the second sighting of the phantom, for the other, it was his third. No sooner had the man confirmed that this was in fact the third time he'd encountered the feral banshee than the rocks supporting him gave way and he was violently dragged to his death.
In 1907, the second Geologist, witness to his colleague's brutal demise, returned to West Peak, and vanished. His frozen corpse was subsequently located weeks later, at the foot of one of the countless lethal drop-offs.
The Hanging Hills Today
0.7 miles from parking within Hubbard Park stands West Peak, part of the Hanging Hills in Meriden. Home to rugged and harsh cliff faces, with crevasses so deep the sun's rays hardly ever reach the darker pockets.
The Black Dog remains in these woods on the cliff opposite the popular Chauncey Peak. Its exact genesis is unknown but its appetite is supportably insatiable. If you find yourself becoming too familiar with its company, take warning and find somewhere else to hike thereafter…
8. The Green Lady in Burlington
The Green Lady History
According to local lore, Elisabeth Palmiter struggled to keep her head above the muck and mire of this Burlington swamp. (Upon further research, I've found out that it's important to keep the location of this exact swamp and cemetery a secret. Therefore, there are no explicit directions here.)
Even though her husband was there he inexplicably did not come to her aid, and Elisabeth was mercilessly swallowed by the grime and perished. I imagine that the more she endeavored to free herself from the vacuum of mud consuming her, the more the sluice dug its claws in and dragged her slowly down.
Is it a coincidence that this swamp is right near Baptist Cemetery? The cemetery likely would have been in her periphery as she glanced back and forth in the ensuing panic. Like those to whom the headstones belonged, she too was to be buried, only she would be alive while it happened…
The Green Lady Today
It's no wonder that Elisabeth's apparition, known as the Green Lady is frequently sighted wandering the dirt road in Burlington on which the swamp and Baptist Cemetery can be found.
It's a lonely, well-removed, rutted old road. Lined by uneven and collapsing stone walls, dead quiet except for the wind raking through the trees. Very little man-made noise reaches you here.
It's easy to imagine you're back in the year 1800, on April 12, the day Elisabeth drowned. Except it wouldn't have been quiet that day. The swamp that devoured her remains today as it did then.
As an observer on its sloppy shores, you would notice that the water looks black and thick, shadowed by a dense thicket of overhanging tree limbs. Most of them are dead, but they remain and block out the sun. They resemble the fingers of a skeleton or its ribs. Small tufts of waterlogged shrubs sit petrified in the inky sludge. They resemble scalps. And you're beginning to register that one of them just moved toward you…
Only during low tide does a mile-long causeway reveal itself as the only access to and from Charles Island off the coast of Silver Sands Beach in Milford. Its seclusion and limited access only lend credence to the cursed and haunted history possessed by the property.
Charles Island History
Statistically speaking, the number of tragedies and deaths on and around the island is truly staggering. According to local legend, it is due in large part to an ancient Native American hex veiled over the island in response to the kidnapping of the Paugussett tribal chief's daughter.
He broadcast that, "Any shelter built on Charles Island would crumble to the ground."
Not only did every structure erected on Charles Island thereafter fail, but throughout the decades since pioneer times the ebbing tide and shifting sands have stood witness to a slew of untimely deaths.
At least one pirate, four vagabond sailors, six Christian volunteers (the island doesn't play favorites), and one lonely old man have all perished on or in the vicinity of the small island. Tiny marvel that misty apparitions, ethereal fog, mournful sobs, and hostile howls are commonly reported by visitors to this malignant archipelago.
Charles Island Today
Do attempt to make it back to your car before the tide begins to draw back over this sandy tomb's one and only egress. ⚠️
It's almost a mile's trek over the natural bridge back to the mainland, so be sure you can make it, especially with the sun going down…
To be trapped in the dark at the halfway point, another half mile to swim, the water quickly rising and threatening to pull you from your feet, would be hideous. It could earn you a one-way ticket to the boneyard.
However, that fate may be preferable to whatever psychological torture would await you during the course of a forced bivouac back on the island. Seaweed-covered ghouls are watching your doomed retreat toward shore from the shadows. They shuffle sloppily, dumbly jockeying against one another for a better look.
They hope you're panicked and quickly tiring of keeping your head above water. They're hoping you give up and come back…
10. Ledge Lighthouse via Avery Point in New London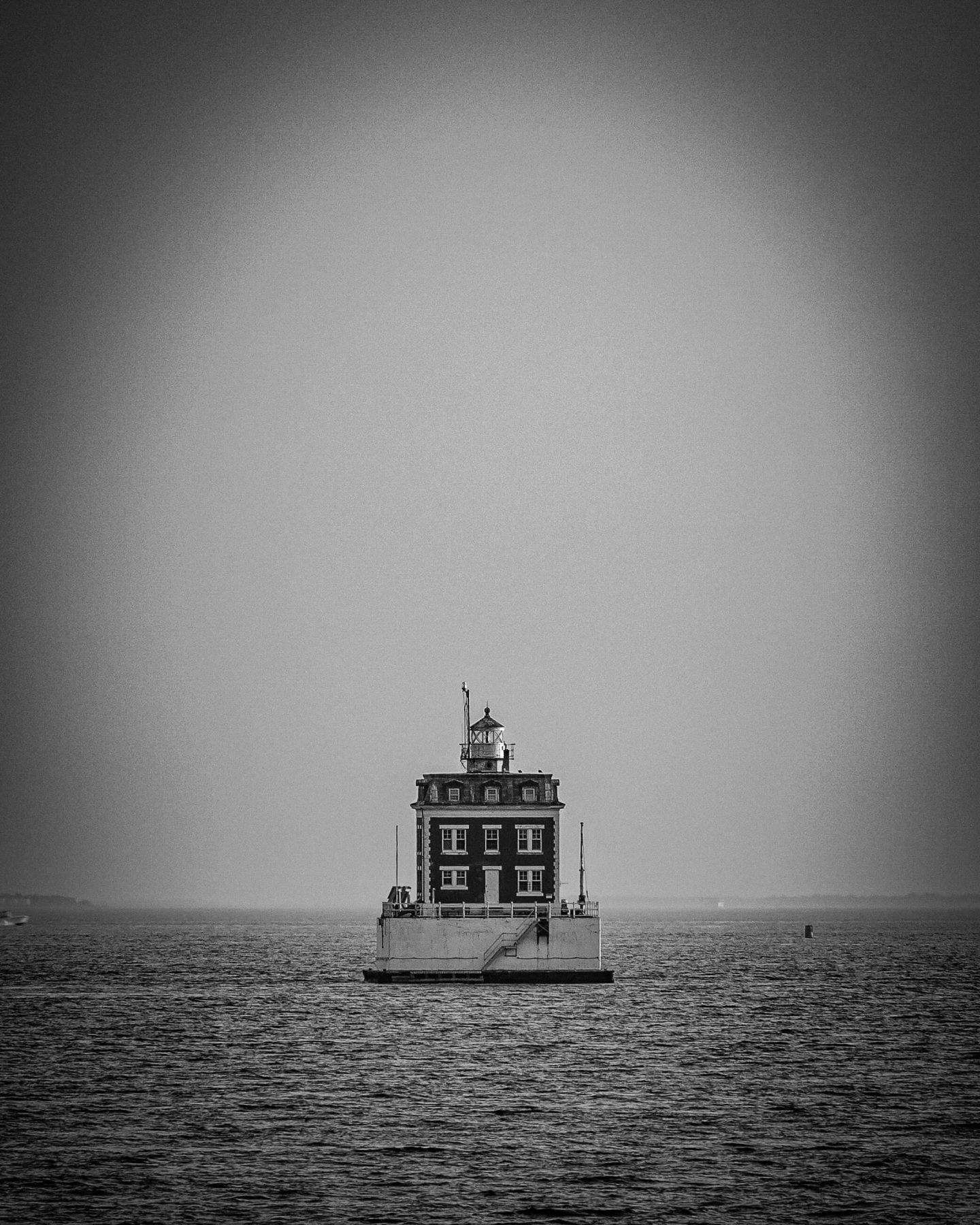 Established in its current state in 1909, the Second Empire-esque red brick edifice known as the Ledge Light juts skyward in the middle of the desolate and turbulent New London Harbor.
It looks unassuming enough from the shores of the University of Connecticut's Avery Point, where gothic castle-style buildings of academia stand stoically against the sea's fury.
The Lighthouse appears like a mini-mansion that abandoned its earthly foundations and floated out to reconstitute itself in the middle of the harbor.
Ledge Lighthouse History
But there is a ghost who sneaks about the building, his name is Ernie and he was the lighthouse keeper in the nineteenth century.
Ernie is said to have leaped from the top of the lighthouse, paving his way to the other side after learning of his wife's infidelities, with the lighthouse ferry operator no less! Ernie called it quits on this sad and desolate riprap platform, however, a part of him still keeps watch.
Given the inaccuracy and stark lack of relevant records from the area, it's believed that not only Ernie inhabits these confines. Rumors of brutal accidents and drownings are discussed openly by locals and it is common knowledge that things really go bump in the night out there in the lighthouse. 
Ledge Lighthouse Today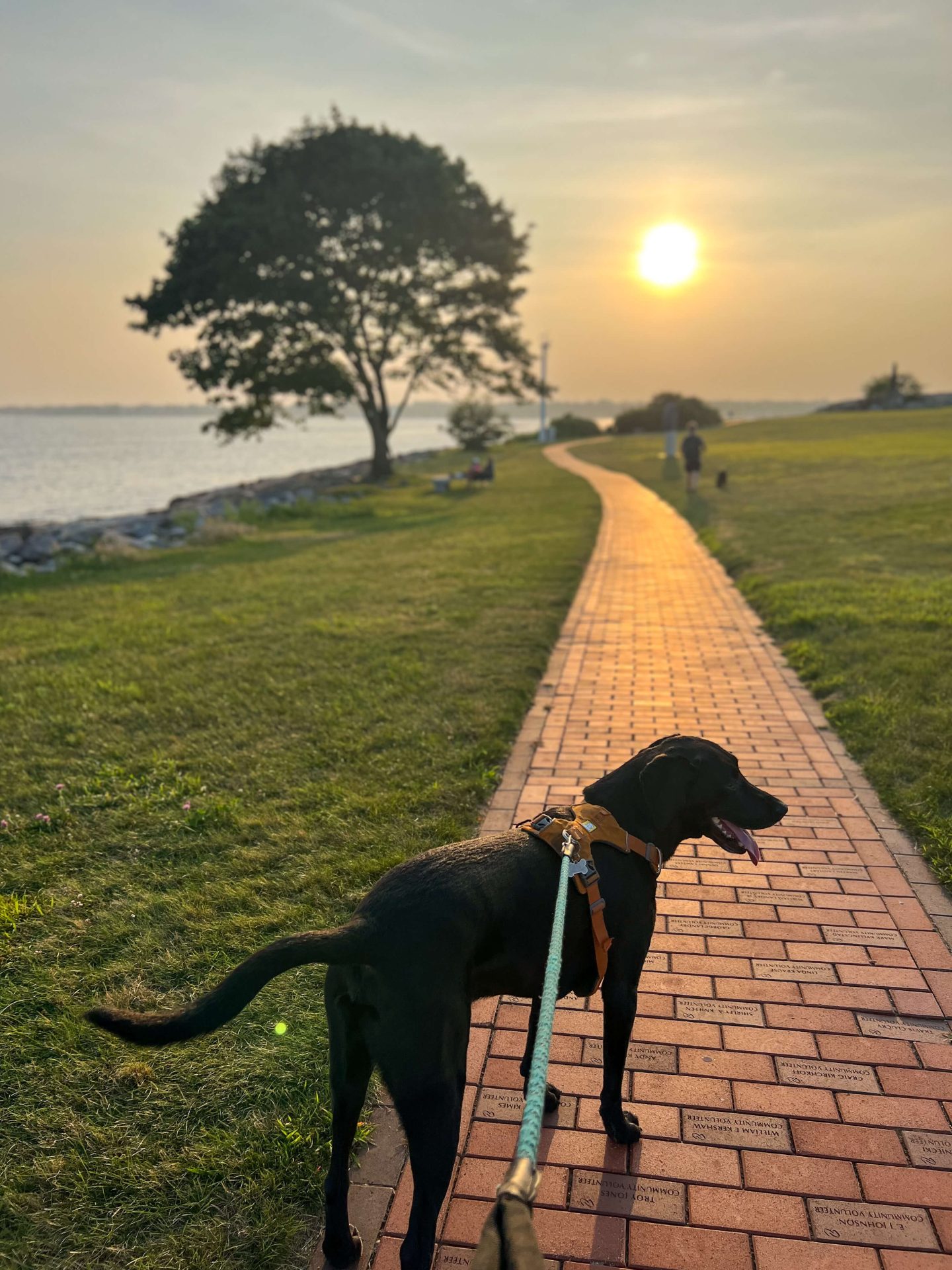 Doors slam absent any culprits, shouts are heard from nonexistent throats, feet are pulled from ladders by invisible grips, and EVPs are regularly recorded here.
The ferry still chugs the run out to the Ledge Light, but visitors beware for you may too befall a tragic mishap and join the unsettled and unseen residents of this local ominous beacon. 
You can get a great view of the Ledge Lighthouse from Avery Point, Uconn Campus. There is a path that runs along the ocean with views facing west, making it a great spot for sunset, too.
About 1.2 miles from parking off of Firetown Road in Simsbury is the abandoned town of Pilfirshire. The village was established in the seventeen hundreds and now consists of dilapidated stone walls that snake their way about the grounds. These walls guide a visitor down what used to be the main thoroughfare.
Equally dilapidated stone foundations pocket the forest floor, disrupting the natural blanket of dead leaves that have settled by mid-October.
Pilfershire Abandoned Town History
This used to be a fledgling village. Like most pioneer settlements, the residents were a touch jumpy and fearful of the Native American population, as well as those in bed with the devil, classical New England witches.
Legend has it that a Native American was mysteriously murdered by the townsfolk here and consequently the town imploded in on itself leading to its abandonment. Mob mentality can be attributed to any number of contributing factors. Collective madness is a very real phenomenon with scant logical explanations to rationalize man's brutality toward man.
Something drove the villagers of Pilfershire to act monstrously. Something made these people murderous and then perhaps their shared fear and guilt made them flee. You may feel the dark influences if you walk the paths in this empty forest.
Pilfershire Abandoned Town Today
There are whispers of fairies here. Like the legends and lore from the Emerald Isle, there are tricksters of time and space in these woods.
You can almost hear them, mischievously chattering and plotting amongst themselves. Their voices are barely audible, yet high and shrill, with the occasional crackle of laughter inkling through the gaps in the trees. They've remained while all human residents have absconded. These creatures mean not to treat you well.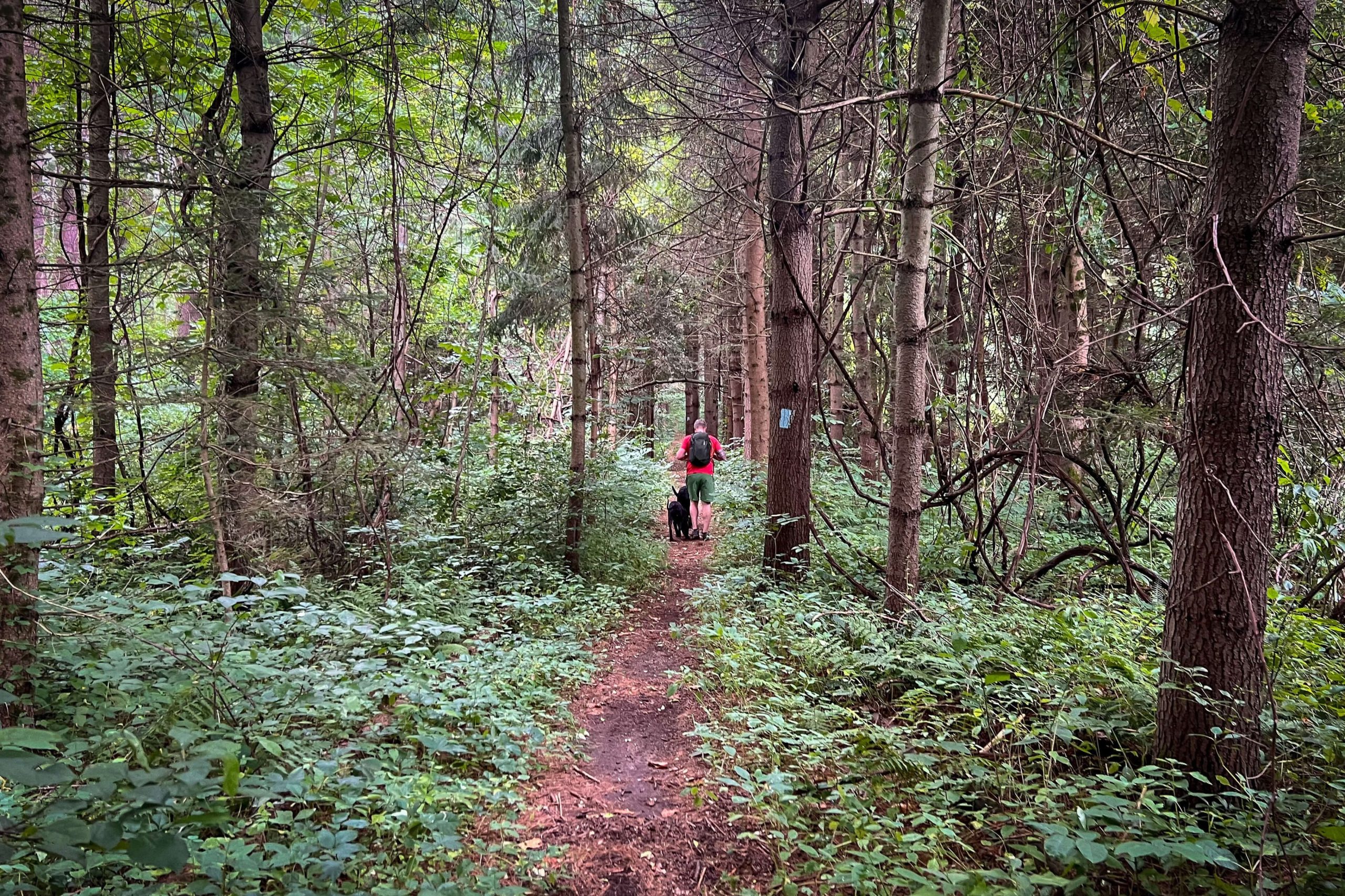 We hope you enjoyed this list of Connecticut's haunted hikes and outdoor places. If any of this scared you a little too much, bring a friend if you plan to visit! 🙂
We would love to hear your feedback if you do go…if you dare to share!
And if you're interested in reading more about these places, check out this book – Connecticut Ghost Stories and Legends from which I found much information and inspiration for this post.
Another fall post you may enjoy: